Witcher developers CD Projekt RED have released the full toolset used to make the award winning RPG The Witcher 2: Assassins of Kings. Modders- have at it!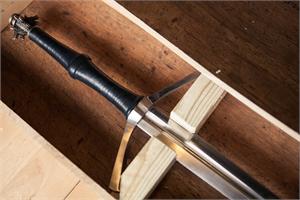 I used to dabble around with the Doom and Duke 3D level makers as a kid and I can't imagine the level of complexity that you'd have to master to get a decent level design going in the REDkit dev tool platform just released by CD Projekt RED. I had enough of an issue just getting my zombie marines to trigger at the right times…
Judging by the mass of modded work out there for other games though, it would seem that I'm definitely in the minority there and I imagine it won't be too long before we see some truly epic creations start popping out of the ether for The Witcher 2.
REDkit is set to give users all the tool necessary to build custom role-playing adventures based on The Witcher 2's engine. And unlike the dinosaur-like Doom editor that I used to use, REDkit is capable of some amazing things.
In all, here's what you're looking at:
• Intuitive tools developed for all would-be storytellers and game designers

• Complex and user-friendly terrain tools, including the SpeedTree foliage system

• Utilize the astonishing graphics and visuals that power The Witcher 2: Assassins of Kings

• Create a realistic and dynamic day and night cycle in a few clicks

• Implement non-linear stories and quests with a unique quest system that allows player decisions to impact the game world and plot

• Build believable characters, NPCs, and entire communities and set their interactions with the player

• Place dialogue cameras automatically or manually to create a filmlike experience
The kit is available as a free download right here, so go grab it and get to work young developer- the entire universe of The Witcher awaits.
Also worth a mention is that winner of the REDkit mod contest has officially been announced.Philipp Weber from Germany took home the gold, which in this case is that wicked replica of Geralt's sword that you see above. Pretty slick, and great for warding off goblins! Philipp's work is featured on the new forums for the game right here. Once you download the REDkit, you'll be able to try it out to your heart's content.