Chris takes a look at superhero games- the good, the bad, and the Superman 64 ugly.
Most people are aware of the most popular super heroes, such as Superman, Batman, Wonder Woman, Spider-Man, Wolverine and The Hulk, among many others.  These fictional characters have long gripped our imagination, becoming a large part of the fabric of Western pop culture.  Therefore, it stands to reason that these artistic properties, with their ready amount of brand recognition, should be removed from their natural home on the printed page and exploited by other mediums.  In the last 10 to 15 years moviemakers have started to delve into the comic book world to bring these characters to the silver screen.  In most cases, the film industry had to wait until the technology, and computer-generated imagery (CGI) in particular, had caught up with their vision in order to do the stories justice.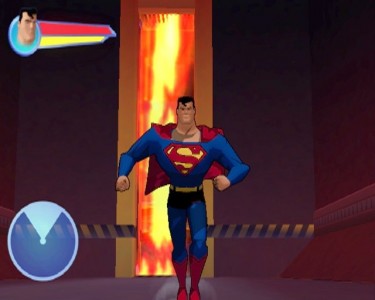 The realm of video games has never suffered from such issues, and has long mined the back catalogue of comic books and the characters therein.  As long ago as Spider-Man (1982) and The Hulk (1983) on the Atari 2600, super heroes have graced gamer's screens.  Many of these have failed to live up to the legacy set by the comic book adventures themselves, however.
Sadly, much of the reasoning behind this is lazy game development.  X-Men Next Dimension on PlayStation 2, Xbox and Gamecube, for instance, suffers from being a generic beat-'em-up, no more, no less.  It is uncertain that this title would ever have seen retailer shelves without the presence of the X-Men license, due to its lack of originality and innovation.   X-Men Next Dimension is just one illustration, while the list of games that suffer from such an issue is near endless; Superman 64 (N64), Silver Surfer (NES), and Iron Man (Xbox 360), to name but a few.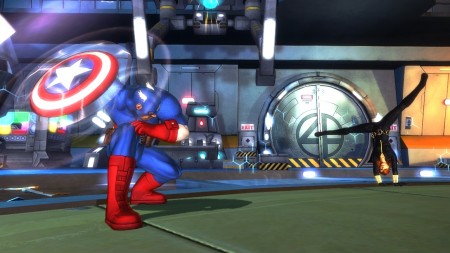 These games, owing to the goodwill already built up by these franchises and characters, tend to sell reasonably well regardless of quality.  Due to this, the tendency is to put in little effort, cut corners and release a cynical product that is simply a money making exercise.  Unfortunately, this trend continues to this day.  In recent years, gamers have suffered from the likes of Hellboy: Science Of Evil, Avengers: Battle For Earth and Spider-Man: Edge Of Time.
Alas, it must be added that all is not lost.  There is one shining beacon in the video gaming miasma, the licenses of DC Comics.  This console generation has already witnessed the pinnacle of super hero video gaming to date, namely the Batman Arkham games.  Both Batman Arkham Asylum and its sequel Arkham City were two critically well-received comic book games topping a very small list.   These titles, developed by Rocksteady Studios, were superb games first and foremost which didn't rely on the brand.  Conversely, Rocksteady instead used the franchise to elevate an already fantastic product.
The other releases to use the DC Comics license, though perhaps not as good as the Arkham games, are still all very good in their own right.  The one-on-one fighter Mortal Kombat Versus DC Universe, released on PlayStation 3 and Xbox 360, was a solid and fun addition to a somewhat tired genre.  So much so that it has warranted a pseudo-sequel, the yet to be released, Injustice: Gods Among Us that instead purely focuses on the DC's universe's heroes and villains.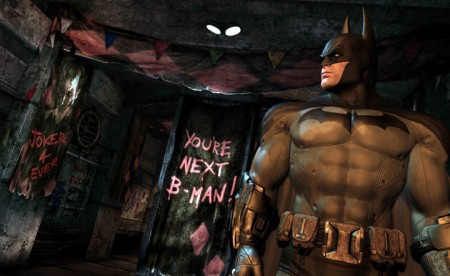 Moreover, the Batman versions of the Lego games, namely Lego Batman and Lego Batman 2: DC Super Heroes, are both well-constructed video games and not shameless cash-ins.   Traveller's Tales, the developer behind the immensely successful Lego games, put a lot of time, effort and affection into all the games that they work on.  They show an obvious fondness for the brands they use which is evident in the finished product.  These, along with Batman and DC Comics, include Lego versions of Indiana Jones, Star Wars and Lord Of The Rings, to name but a few.
The epic exploits, adventures and escapades of comic book characters are a perfect fit for the world of video gaming.  Games, all things considered, are bright, colourful and larger-than-life affairs.  They are similarly bursting with heroes, villains, quests and peril which are the same themes within the pages of most comic book issues.   Still, the trend of disappointing video games based on comic book licenses must be reversed.  Future video game developers would benefit from being aware of the few outstanding super hero releases, namely the Spider-Man titles on both the Megadrive and PlayStation One and X-Men: The Arcade Game, for example.  As long as we have comic book characters and video gaming, the two will be common bedfellows and continue to cross-fertilise.  Let's just hope that upcoming super hero-based video game releases are well devised and entertaining rather than a brazen attempt to make more profit!