Funimation brings the game to life as an animated feature that serves as a prequel to Mass Effect 3 and showcases background character James Vega.
The film follows Vega as he leads a squad of Alliance Marines against a force of Krogans on the planet Fehl Prime. After the initial skirmish, the group gets no respite as the deadly Collectors descend on the world.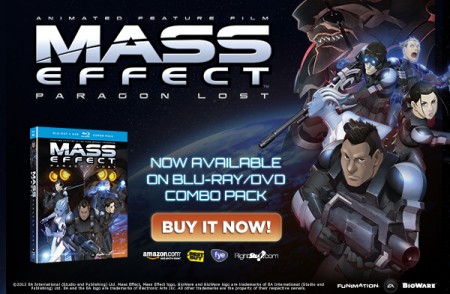 The story takes place after BioWare's now classic action/RPG ME2 and just before part 3. The main storyline serves to flesh out the character of Vega, who had a smaller role in the series concluding Mass Effect 3.
Mass Effect Paragon Lost is available now on DVD/Blu-Ray combo pack for $34.99 USD, but is on sale now on Amazon for $19.99.