Microsoft's flagship franchise moves 3.4 million copies in the penultimate month of 2012.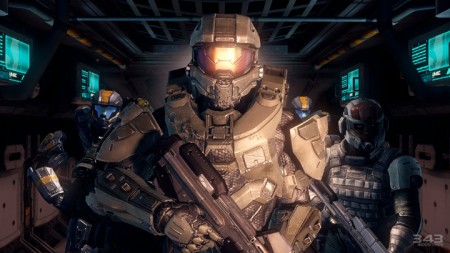 Halo 4 is a pretty important game in a lot of different ways.
Obviously, it's a Halo title- so that's big in and of itself. It's also the start of a brand new trilogy that'll more than likely see it's next entry bow in on the next Xbox, the first Halo from the new series developer 343 industries, and the first Halo to feature main character Master Chief since Halo 3 back in 2007.
The point of all that is, of course, that there was a lot riding on this one. So with that in mind, the Xbox folks must be smiling today as the amount of copies of Halo 4 that found their way into homes across the US was anything but disappointing.
Even in a month with new Call of Duty and Assassin's Creed titles, Microsoft sold a very impressive 3.2 million copies of Halo 4 according to analysts Cowan and Company.
As for the rest of the top games of the month in the United States; Call of Duty: Black Ops 2 sold a monster 7.5 million units, Assassin's Creed III snuck up on 2.9 million, and Need for Speed Most Wanted burned some rubber with 509k units shifted out the door.
One little note- keep in mind as you read those numbers (so that you don't lose sight of how truly impressive the 3.4 million sold for Halo 4 is) that every other game on the list is a multi-platform title. All but H4 also appeared on additional consoles and not just on the Xbox 360, to which Halo is exclusive. That's solid performance from the game that has kicked off the Reclaimer Trilogy to say the very least.
Source: gamesindustry