Today only, you can swing past Dark Horse Digital and nab yourself one big (virtual) pile of books for one small (actual) price tag.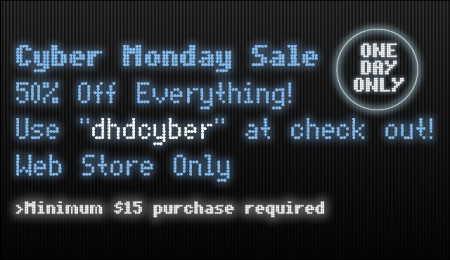 The deal is good for today only (November 26th) and will get you as much digital DHD goodness as you like for half the price.
A few things you need to know before you get to clicking: The savings will only apply providing you have $15.00 (USD) worth of stuff (or more, as the case may be) in your cart when you check out. You'll also need to input the code dhdcyber at checkout either in the DHD Android or iOS app, or on the website, to activate the savings.
The sale is only good for today too, so hustle if you want in- it expires tonight at 12 midnight Pacific Standard Time. …Oh, and if you need a suggestion on what to fill that cart with- BPRD works nicely. Just a thought.