The Breaking Bad star has just been cast in Dreamworks' adaptation of the classic racing series.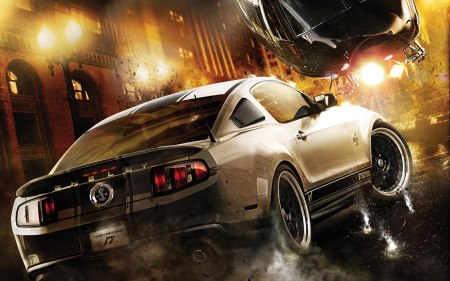 Say what you want about bringing what's essentially a racing game to the big screen as an "action film", but Paul actually brings a little credibility to the movie. The guy's a twice over Emmy winner (for Breaking Bad) and has been in a bunch of other pretty high profile stuff including Mission Impossible 3 and HBO's Big Love.
"We are huge fans of Aaron's and his stellar work on 'Breaking Bad.' We couldn't be more excited to have him headline our cast for 'Need for Speed,'" said Holly Bario, President of Production, DreamWorks Studios.

"Need for Speed is one of the most action-packed entertainment experiences you can find," said Patrick Soderlund, Executive Vice President, Electronic Arts. "The newest game, 'Need for Speed Most Wanted' and the upcoming film take the action to all new heights. Like the game series itself, the cast for the movie needs to be edgy and cool. Aaron Paul is a rising star — a great choice for the film lead. We're looking forward to announcing the rest of the actors that will bring this racing franchise to the big screen."
Edgy and cool, just in case you were keeping track out there. Race (and apparently action) fans mark your calendars, Need for Speed hits the silver screen in February of 2014.