I haven't played any of the previous Just Dance titles, so I'm not going to compare it with the last installment, nor will I compare it with a rival. Rather than looking at it from the point of view of a sequel, let's examine it as a quality game in its own rite.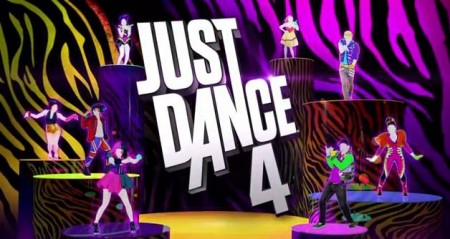 The first step in playing Just Dance 4 is to make sure you have enough room in the room to properly bust-a-move. I first tested it out in a smaller room, and it became quite a frustrating affair – even selecting a track was a bit of a chore. If you don't have the right amount of room, the animated hand on screen which selects the track doesn't register properly, and some of the moves don't get recognized during play.
After moving my furniture around in my living room and completely ruining my Feng Shui, I discovered that Just Dance 4 is a pretty damn fun game. Though it isn't the typical game that I would normally go out and purchase (the lack of guns and footballs and zombies put me off initially), I have to admit that I had a blast playing Just Dance 4 – both on my own and with friends. The play backs after each track you perform are often cringe worthy when it comes around to you, but laughing at yourself and having fun with it all makes for a great time.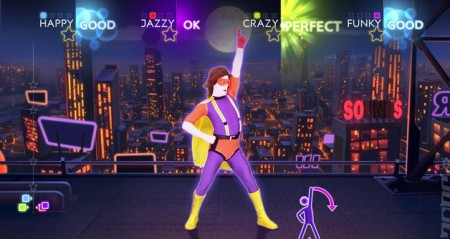 Although the music in Just Dance 4 may not be to everyone's tastes, the tracks that have been selected for this installment of Just Dance are all a lot of fun to perform and offer enough variety to please a wide range of ages and tastes. Carly Rae Jepsum's 'Call Me Maybe" seemed to be the go-to song for all of my friends, but less contemporary artists like Elvis Presley and The Blues Brothers. Songs from Rihanna and Flo Ride are guaranteed to get the room hopping, and a bit of Justin Bieber will please the preteens in the room. There are other tracks that are just incredible to play, like Stevie Wonder's Superstition and the Rocky Horror Picture Show classic, Let's do the Time Warp Again! This track probably has the best dance animation out of all the tracks on the game, featuring well designed characters which are really well choreographed.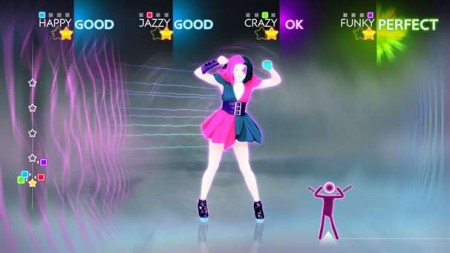 The basic goal in Just Dance 4 is to mimic the moves of the characters on screen as closely as possible. You are scored by how well you match up your moves, as picked up by the Kinect sensor. I did have a slight issue with the way some of the moves are presented in the game. They often make you turn away from the screen as part of your dance moves., rendering you unable to see what move is coming up next, or what the animation is currently indicating you should be doing on screen. Other than that one small gripe, I did have a really enjoyable experience with Just Dance 4.
There are a lot of added features such as Dance Quest, where you're given little tasks during the dances to complete, rather than just maxing the stars out of each dance. These add a little variety and a lot of replay value, as you can go back through previously played songs trying to hit the challenges and goals set for you.  There is also a sweat mode, which is Just Dance's version of an exercise work out. Battle mode is always good fun, providing you can guilt trip others in joining you. There is even an achievement list tailored for you to try out each mode, which all helps in prolonging the rather enjoyable game time and experience.
Just Dance 4 is a solid overall title. It isn't just for people into performance and dancing; it makes dance accessible to people of all ages and skill levels. Just Dance 4 makes for some great party entertainment, kind of like Guitar Heroor Rock Band. It can be a bit embarrassing at first, but that just makes it a lot more fun when you're laughing at and with others. It also makes a great family game for parents and kids to play together. Any kids wanting to see Mom and Dad bust a move? Put Just Dance 4 on the Christmas list!