Add a little bit of the new Dune film reboot to your collection, with Dark Horse's latest. The Royal Ornithopter Statue arrives this fall.
Taking off
The recent Dune film from Denis Villeneuve was something of a revelation for fans. It was the first time that something managed to actually capture a lot of the feel that the classic books went for, even if it did take some liberties. And of course, it looked darn good doing it.
One of the coolest things to be included was the Ornithopter. A vehicle used to traverse the dangerous desert landscape of the planet Arrakis, the oddly-winged conveyance strikes a unique profile.
Now you'll be able to add it to your collection too, courtesy of Dark Horse. The Royal Ornithopter Statue adapts the film's vision with a substantial replica, that should look right at home on your bookcase or desktop.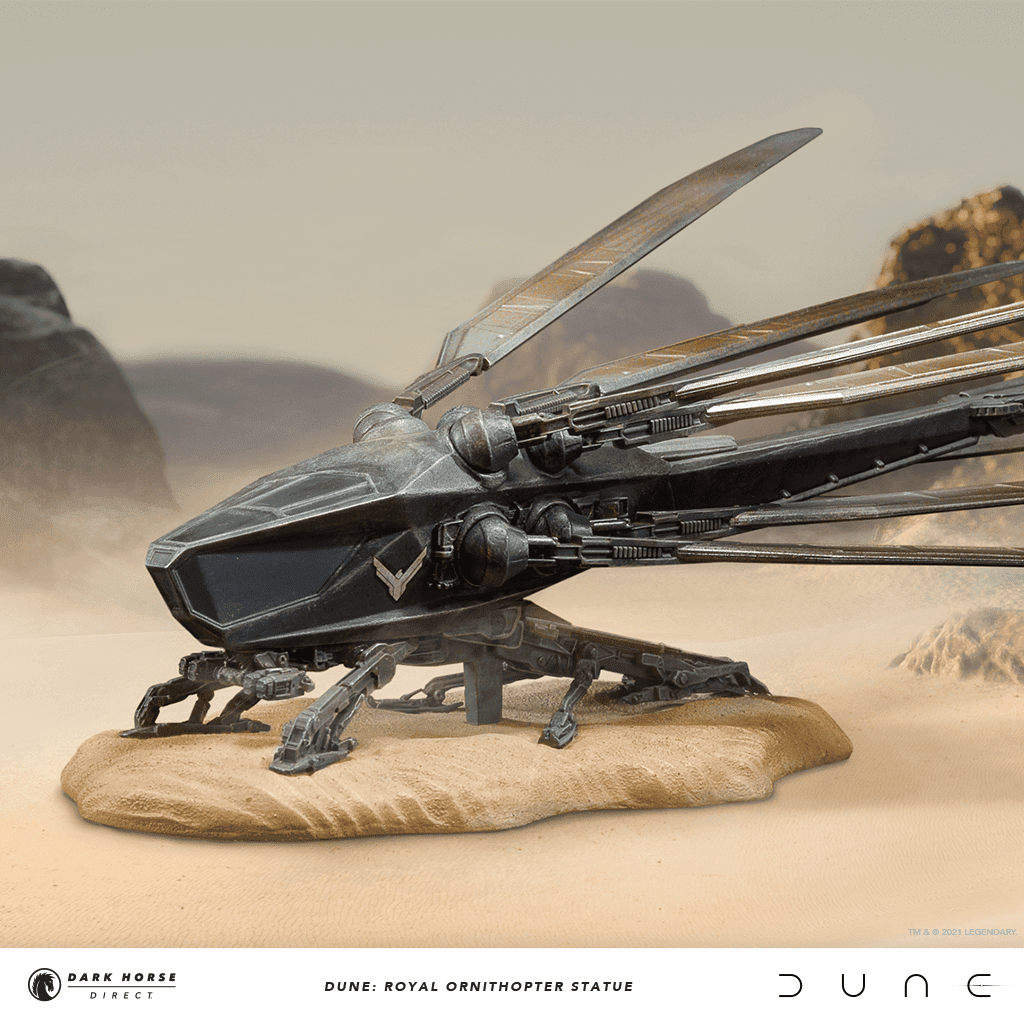 Brought to life by Gentle Giant Studios, this Royal Ornithopter collectible stands over 14.5 inches long and comes complete with a hand-numbered certificate of authenticity. Limited to just 500 units at $229.99, this is expected to ship to pre-order customers between September and November 2022. Built for speed and agility, traverse the most treacherous terrain and weather conditions with this beautiful statue available exclusively from Direct.DarkHorse.com. 

Dark Horse