It's been a while since there's been a comic simply dubbed "Spider-Man". This fall the book returns as a mini-series, and with a big name attached.
Does whatever a masked crime-fighter can
Have you been following Marvel's teasers on social media this week? We sure haven't, though we know the story. Basically, Marvel counted down from 4 to 1, with each number appearing in webbed-up style.
When it started, fans thought the publisher was teasing an adaptation of Sam Raimi's Spider-Man 4. Others thought it was going to be a new Fantastic Four team-up with the web-head.
But then the numbers kept rolling down, and all of that went out the window. And now, of course, we know what it all meant. Get ready for disappointment, because it's just a mini-series with J.J. Abrams and son Henry attached as creatives. Yes, that's it.
Honestly though, I don't want to dump on this news too much, since it does sound like it could be sort of cool. The Abrams men will be crafting a story with an all-new villain, and it'll involve Mary Jane to some degree too.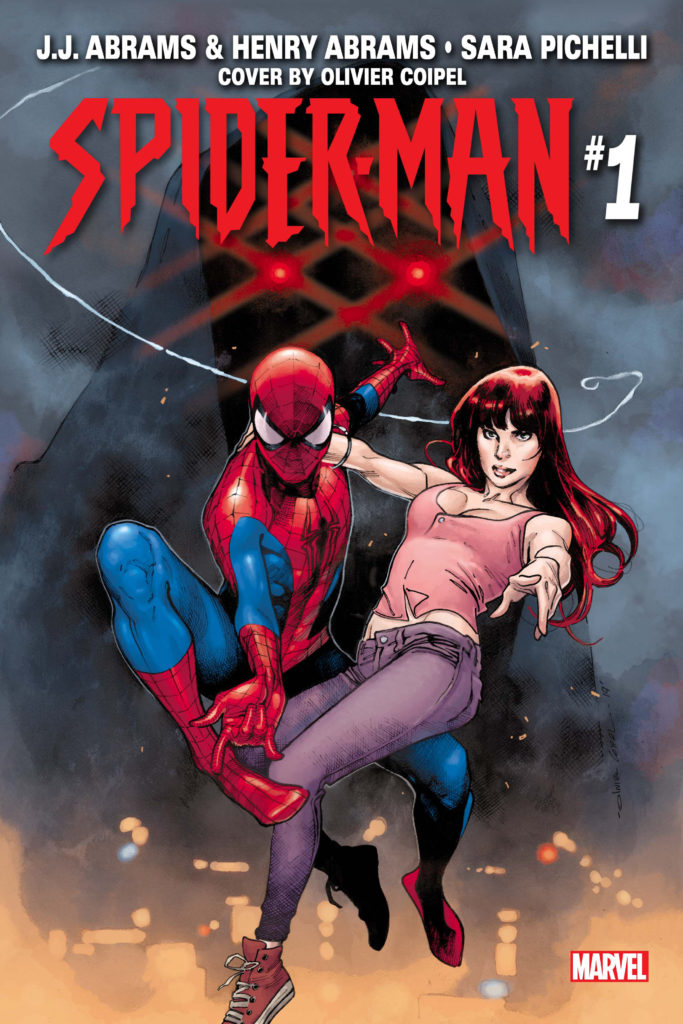 "Spider-Man is one of those super heroes where the more you read about him, for me at least, the less I understand him," added Henry. "He's so anti-everything that you'd expect from a hero. I think Stan Lee said something about putting the human in superhuman. That is what we're trying to do."

Together, the father-son duo will introduce fans to a mysterious new villain named Cadaverous – whose identity remains to be seen…but what do they have planned for Peter Parker and Mary Jane Watson?!

All will be revealed this fall in SPIDER-MAN #1!

For more information on this exciting new limited series, check out the announcement video on Marvel's social channels or visit Marvel.com.

Marvel Comics press release
With Sara Pichelli on pencils, Spider-Man #1 (of 5) hits retail this September.