Been waiting for news on the release of Mutant Football League? Well wait no more, because the reborn fantasy-football title will be lining up on consoles this month.
Are you ready for some Football?!
Mutant League Football is one of those niche titles that's been a fan favorite for… well a long time. With the series pretty much gone the way of the dinosaur though, there's a new game in town. And this rebirth of the franchise is looking to pick right up where the last one left off.
Football fans and gamers will experience deep strategic 7-on-7 gameplay, bone-crunching and tooth-shattering hits, plus a roster of comical ghouls delivering tongue-through-cheek humor. Oh, and-of course-blood. Lots of blood.
Sounds about right. Speaking of, NBA Jam's premier talent, voice-over actor Tim Kitzrow will be providing the voice for the title. Yes, boomshakalaka. That vocal track will be loaded with unsavory words by the way. Don't sweat it though, according to the press release you'l be able to tone it down for the younger set.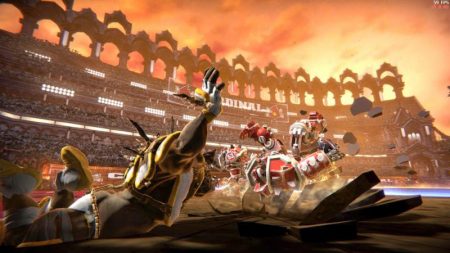 So when can you experience all this Mutant Football goodness? Sooner then you think. Mutant Football League will be arriving for the PS4 and Xbox One on January 19th.