Yes, Duke Forever was a flop and took a critical drubbing, but that isn't going to stop Gearbox from trying again- or looking for someone else who might want to give the next game in the series a go.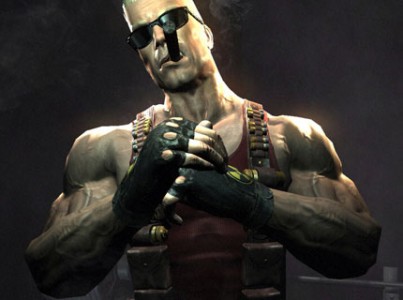 Duke Nukem Forever took 15 some odd years to finally get to the point that it could be soled to gamers, and just as soon as it went on sale, most of those gamers wished it was still vaporware. It's not that the game was unplayable really, or looked terrible or something, but it was really just a case of DNF feeling like it was stuck in the 90s, and playing along with all the sensibilities that the FPS genre had at that time.
Audiences today were looking for more stuff that offered new ideas… basically anything other than shooting everything and finding key cards anyway. In any event, DNF is something of a cautionary tale in that way. It's also a case that Gearbox, the folks who own the license now, would like to see rectified with a new title, one that meets or exceeds expectations from the fans.
At a developers conference recently, head of Gearbox Randy Pitchford basically gave it away that more Duke would be coming at some point, saying that the company didn't get the license so it could just finish Duke Nukem Forever. He also added that the best way to see that happen would be if someone else were to tackle it. A developer that Gearbox could "work with".
It's an interesting though, and one that bears further exploration I think. As a fan myself, I'd love to see a Duke title get launched that could actually capitalize on some new gameplay innovations and propel the character back to the top of the heap of the first-person shooter genre.
Gearbox famously farmed out it's Aliens: Colonial Marines title to horrendous results, but that's basically because the company was so busy on other projects that it just put faith in the fact that the game would be done right, and didn't pay a heck of a lot of attention to the project while it was going on. You can bet that a Duke game farmed out in a similar fashion wouldn't get that same blasé attitude.
This could be a very bug game if handled in the right way, and with the kind of attention and talent stacked up behind it that it deserves. Cross your fingers Duke fans, we might be chewing bubblegum and kicking ass in the not too distant future.
Source: Develop