The Xbox' premier driving franchise is ready to pull back onto Microsoft's consoles.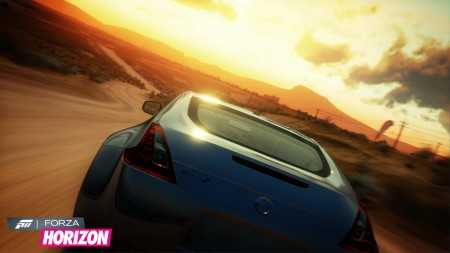 Forza Horizon ia getting a sequel, due to appear on both the Xbox 360 and Xbox One this Fall. The game will continue the open-world driving experience of the fist title that appeared in 2012 and will also be developed by Horizon developer Playground Games. Turn 10 Sutdios', who works on the main Forza franchise for publisher Microsoft Game Studios, will be sitting this one out as they did the original, but will (also as they did then) be working closely with Playground on the game.
New for the series in Horizon 2 will be a weather system and the return of the popular Drivatar system from Forza 5. The game will take place in southern Europe, set in and around a music festival, which will no doubt add a good deal of talent to the title's soundtrack.
Look for more on Forza Horizon 2 at E3; we'll have screens and more info as soon as we get it.
Note: Screenshot above is from Forza Horizon on the Xbox 360