The first Nintendo Direct for 2014 has been one hell of a ride, with titles such as X and Bayonetta 2 being showcased.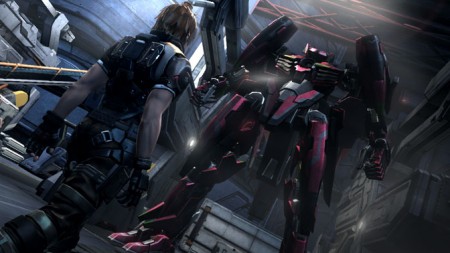 Iwata starts the Direct off with a bang; Little Mac, the main character from Punch Out, has been announced as a playable character for Super Smash Brothers 4. With his patented uppercuts and incredible speed, Little Mac looks like he'll be a very enjoyable character to use. He even has a charge based attack with a power meter appearing right above his icon. Once he builds it all the way up, he can deliver a very powerful KO punch to his opponents.
Mario Golf World Tour gets a little more exposure. A new feature known as Castle Club Mode is displayed, with Iwata's cute looking Mii giving some demonstrations of it. Mario Golf World Tour will be released for the Nintendo 3DS May 2nd. Kirby Triple Deluxe takes the stage next, with Iwata explaining some of the new items that can be found in the game, such as the 8-bit key chains, and sun-stones. Kirby Triple Deluxe launches on the 3DS, May 2nd. More gameplay of Yoshi's New Island surfaces, with plenty of new content such as giant eggs that weight you down, enabling Yoshi to travel underwater, wings that allow Yoshi to fly, and star power that thrusts him through material as hard as concrete.
Yoshi's New Island will be hitting shelves March 14th, and is exclusively for the Nintendo 3DS. Steel Diver's sequel, Sub Steel Diver Wars is up next. Instead of the gameplay you'd see in the first title, this one plays in a first person perspective. You can attack other submarines and ships under water and just above the surface. There's even a multiplayer mode where you can face off against other players in submarines. The game is available for download now. Rusty's Real Deal Baseball is a new IP made by Nintendo, and is described as a "good feelings" game. It's available to download on the 3DS eshop for free in April. Up next is Pokemon Battle Trozei, a new puzzle based title for 3DS. You match pokemon faces on a grid via a touch screen; as you line up the faces, you deliver an attack which hits the pokemon you're trying to capture. Pokemon Battle Trozei will be available March 20th.
After Iwata finishes up the previous announcements, Nintendo of America's Erik Peterson shares some information on upcoming titles. Some more footage of Professor Layton and the Azran Legacy surfaces, with a confirmed release date for February 28th on the 3DS. Gameplay of Monster Hunter 4 Ultimate for the 3DS is displayed, as well as a tentative release for 2015. Following Monster Hunter is Next Level's Weapon Shop de OMASSE, a game that is tailored to RPG enthusiasts. Instead of taking the role as a typical adventurer out to save the world, you'll manage a weapon shop in this RPG. You'll be the shop-keep that sells weapons to various heroes on their quest to stop an evil lord that is wreaking havoc in their world. Weapon Shop de OMASSE launches February 20th on the 3DS. If you've been patiently waiting for the day that Inazuma Eleven comes to North America, your wait is finally over. Nintendo has announced that Inazuma Eleven will be released for the Nintendo 3DS in North America, today.
After Erik Peterson finishes, Renegade Games shows off their upcoming games, Moon Chronicles and Treasurenauts. After a brief discussion about the new titles, Iwata takes the stage again. Donkey Kong Country Tropical Freeze gets a new trailer, the one previously shown in Japan to be specific. Several areas in the game are displayed, such as the savanna, the jello jungle, boss fights, etc. Donkey Kong Country Tropical Freeze will be launching February 21st exclusively for the Wii U. Following Donkey Kong is NES Remix 2, a sequel to the previous game NES Remix. There are several new challenges in this game, such as playing Super Mario Bros with Luigi, backwards, some Metroid remixes, Link in Super Mario Brothers, etc. NES Remix 2 launches on the Wii U eshop April 25th.
Gameboy Advance titles are now going to be available on virtual console. Games such as Metroid Fusion, Mario and Luigi Super Star Saga, and Yoshi's Island: Super Mario Advance 3 will appear on the Wii U eshop. Another trailer for Mario Kart 8 appears, with quite a nice surprise inside of it. The koopalings are confirmed as playable characters in Mario Kart 8. We've got some new levels as well, such as a Super Mario Kart themed course, a Donkey Kong themed level, and some other crazy looking stages. A release date has been confirmed for Mario Kart 8. The game will launch on the Wii U, May 30th.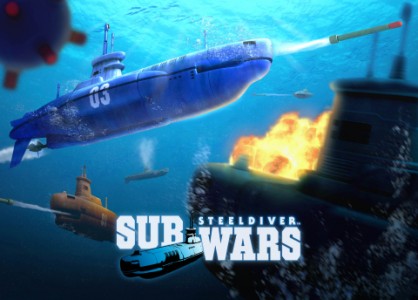 At last Nintendo sheds light on Monolith Soft's newest title, X. We see the very first video of gameplay displayed, and rest assured the game does not disappoint. It plays a lot like Xenoblade, with some new features such as the ability to fight giant monsters in mechs. It even looks like you can perform some new and interesting combos during combat. We hear some voice actors for the first time, and what sounds like the Japanese VA for Rein. In fact, the character looks an awful lot like Rein, with his red hair, the style of it, the way he fights, etc. It looks like you can even change weapons during combat. The character pulls out what appears to be some sort of Gatling gun. No word on a release date yet, or even the year it will be released.
Last but certainly not least, we have Bayonetta 2. After several months of waiting we get another trailer, full of style and attitude. We hear Luka's voice as he recounts the events of the first game, including what has yet to come in the second one; Enzo even makes an appearance. The mysterious lumen sage that appeared in the first trailer shows up again, and we finally get to hear him speak. The cardinal virtues are back, with Bayonetta summoning her infernal demon Madama Butterfly to fight them. No release date has been specified, just the tentative "later this year" from Iwata.
Incase you missed it, you can watch the Direct here. https://www.youtube.com/watch?v=BdQg43n2OaM