Picking up this downhill racer for your mobile actually supplies a bike for a child in the remotest regions of Africa.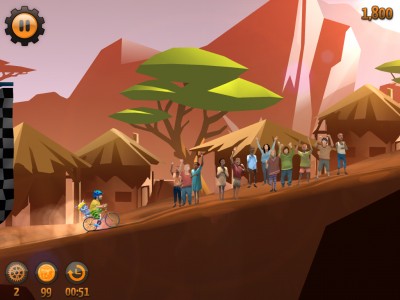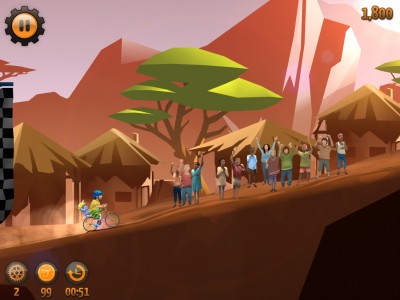 Sidekick Cycle is an interesting game. Aside from the actual gameplay, which actually looks pretty fun, it's a game worth playing just for what publisher Global Gaming Initiative is doing with the proceeds. For every 387 downloads that the game gets (it's .99 USD on the App Store), GGI will actually buy a bicycle for a child in rural Africa.
Set up through the non-profit organization World Bicycle Relief, a total of 50% of all profits from the sale of the game will go directly to the bike-buying program.
This is more than an addictive game, it is a vehicle to make a positive impact in the world. By purchasing Sidekick Cycle, players contribute: Global Gaming Initiative takes 50% of the proceeds from sales of the game and donates them to World Bicycle Relief, a non-profit group that has given over 120,000 locally assembled bikes to students, disaster victims and healthcare workers in Africa since 2005. The title also aims to raise awareness of the fact that bikes can make sure a kid attends school every day, as well as provide daily healthy activity. Global Gaming Initiative's mission is to connect communities all over the world to make a difference.

"Combining the speed and excitement of downhill bicycle racing with an innovative design crafted specifically to incentivize micro-giving, Sidekick Cycle makes it easy and enjoyable for gamers to impact the lives of others," said Elizabeth Sarquis, CEO and Founder of GGI. "We're not just a game company – we're a giving company – and today represents the realization of that dream for us. It's all about 'change in your pocket'."
I like that tag line… Anyway, you get not only a fun game for your iOS device here, but also get to actually make a difference in the life of a child in a place where getting around can be a tough proposition. GGI's Sidekick Cycle is available now for iOS and coming soon for Android devices, you can find out more about it here.