Games that come to define an entire genre are few and far between. The term 'Metroidvania' has come to not only suggest a style of gameplay thats been continuously loved for decades, but also a stamp of quality. Metroidvania titles that slip into the "bloody awful" category of gaming releases continue to be mysteriously few.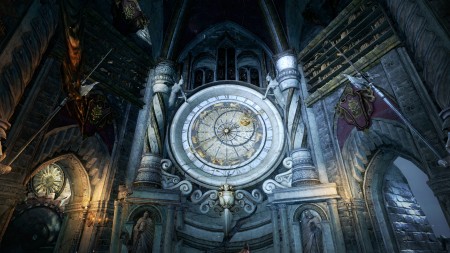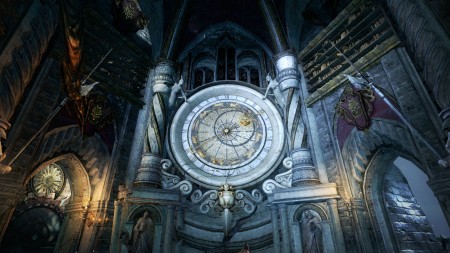 The Castlevania series (no prizes to those who can guess which half of the moniker contributed to the genre title) have had a brief dalliance with 3D before. Castlevania 64 and Castlevania: Legacy of Darkness on the Nintendo 64 might not have been the greatest lookers at the dance, nor did they pack much of the sheer brilliance of some of the 2D offerings that came before and after it, but they at least went some way to prove that the much loved gameplay could be transferred to the 3D plane.
Lords of Shadow arrived as a reboot of sorts. Released almost three years ago on console, it gained a healthy following, and a bucket load of high scores from the critics (including from this very publication). Those willing to battle through the initial few hours were rewarded with an action adventure title that could happily stand alongside some of the very greatest releases on the current generation of consoles. PC owners were desperate for a piece of this glorious action, and Konami finally relented and granted a full release complete with two pieces of previously paid for DLC.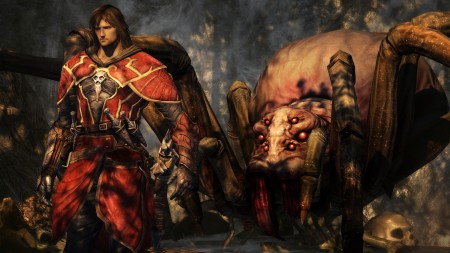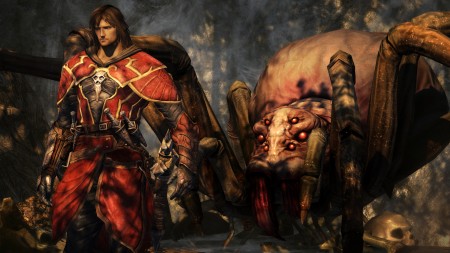 Luckily for PC owners this is no underwhelming port like Dark Souls. While the latter enforced a ludicrously pitiful screen resolution – though that has been 'fixed' by loving fans eager for a much truer PC gaming experience – Lords of Shadow has at least the basic levels of customisation we've grown to love. No it's not the sort of high levels of tweaking that we would usually crave, but it's wonderful to witness a little bit of love given to PC gamers. Although while it's all fine and well to enjoy the in game action at full 1080p with excessive anti-aliasing, the murky visuals that come complete with the frequent cut scenes are quite jarring. Maybe not so bad if you're playing at a lower resolution, but it's a constant irritant.
The first few hours remain a bit of a slog. While it does a reasonable job at giving the storyline the gravitas it deserves, the sheer lack of combat based manoeuvres undoubtedly hurts the pace of the game. Brawling begins as passable rather than enjoyable, and the constant levy of QTE ridden mini-boss battles as you plod down one solitary path do not show Lords of Shadow in it's best light.
For long time fans of the series the most alarming design decision in this reboot is the relative lack of freedom and exploration. At points there may be a handful of differing routes that offer a brief five minute push towards another story based scroll or health upgrade, but the ultimate goal never diverges. There's little to no opportunity for casual hunting, with Lords of Shadow managing to feel much closer to the single-path action adventure titles such as the Uncharted and the God of War series. Whether that's a major or minor minus point will be down to the individual, but those who grew up on the early 2D incarnations of the series will no doubt feel disappointed.
But then, it changes. As you gain the ability to unlock more moves, more brutal ways to slaughter, and even more ingenious ways to utilise your weaponry to it's maximum on the largest number possible, the better Lords of Shadow becomes. Nimble fingers are required to truly master the artistry that can be the battle system of Lords of Shadow.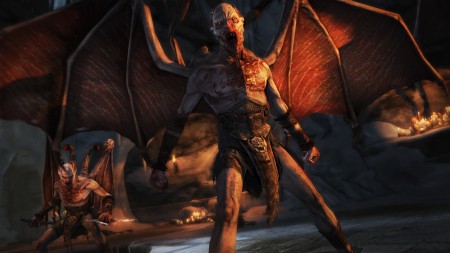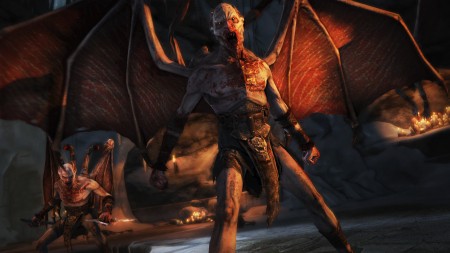 It's safe to say that the further you get, the more you'll find to enjoy. Based on the first few hours alone, this is a sub-par title. One that's lacking in any real excitement. But as you push further through the surprisingly enjoyable storyline, the rest of Lords of Shadow rarely does anything but excite.
Standard brawling becomes epic tests of which of your unlocked skills is best suited to the mix of enemies surrounding you. Even the basic platforming transforms into fast-paced leaps of faith between crumbling gothic castle spires. Boss battles might lean almost too heavily on the ever wonderful Shadows of the Colossus, but they still have enough of a Castlevania flavour to keep your interest piqued. If you're going to borrow from somewhere, borrow from the very best after all.
Final Thoughts
Castlevania Lords of Shadow may be a port of a three year old console game, but it still remains a title of the highest quality. The combat system is masterful and deep enough to get thoroughly lost within, and the port itself has been given just enough love to ensure that PC gamers expected to pay top dollar for a title in the console bargain bins won't be too frustrated.
The only real minus points to aim at Lords of Shadow are with regards to its departure from it's gaming routes. Gone is the exploration, and that can't help but disappoint. But taken on it's own merits alone, Lords of Shadow is a well rounded action adventure title, packing an enjoyable and wickedly deep combat system to explore. It might not be one to win awards – though hopes are high for it's already announced sequel – but give a try and as long as you can push through those first few hours, there's a lot of enjoyable action to feast upon.
Review by Chris P