Statue and collectible maker Kotobukiya has revealed its con exclusive piece for 2013 and you're gonna (Mad) love it.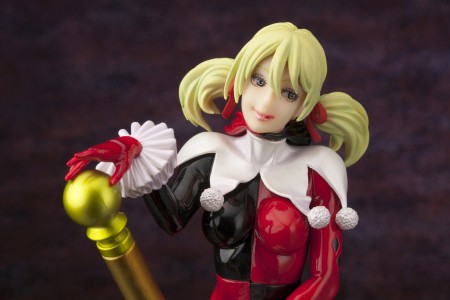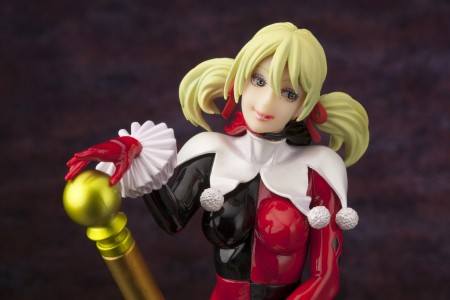 Holding a special place in the heart of many a Clown Prince of Crime (okay, so there's only one of those) and Batman fan alike, Harley Quinn actually started her fictional life as a creation of Paul Dini and Bruce Timm, specifically for the Batman: The Animated Series cartoon show in the 1990's. Her popularity was so high though that she eventually scored a full time gig as a member of the actual DC (comic book) Universe, where she still resides today as a member of the Suicide Squad.
Though the character may have moved on from the 'Jokers sidekick' bit, Koto's com exclusive statuette is Harl at her most iconic. Clad in her classic harlequin jumpsuit form the cartoon and the DCU, Harley wields a massive mallet and has her mask down and hanging at the back of her neck.
It's a rare look for the former Arkham Asylum doctor, but one that's nonetheless very cool and a worthy addition to either your set of Kotobukiya's Bishoujo statuettes or just your collection of DC Comics swag. Harley Quinn Unmasked will be first available at the SDCC in San Diego this month at booth #2601.
She stands in at about 10″ tall and was sculpted by Masahiro "Gill Gill" Takahashi to fit right in with Koto's other DC Universe Bishoujo statues like Poison Ivy, Catwoman, and Batgirl. If you're not going to be heading to Comic Con, you can still snag one of these for yourself by visiting kotous.com right now.
No really, NOW… like this second. They have a very limited number of the statues available on the site and they went live yesterday, so grab one while you can.