The annual Toy Fair in New York City is one of the biggest events of the year for the toy and collectable industry- and it's only open to the trade. Now toy maker Mezco is giving its fans an inside look courtesy of their formerly trade only catalog…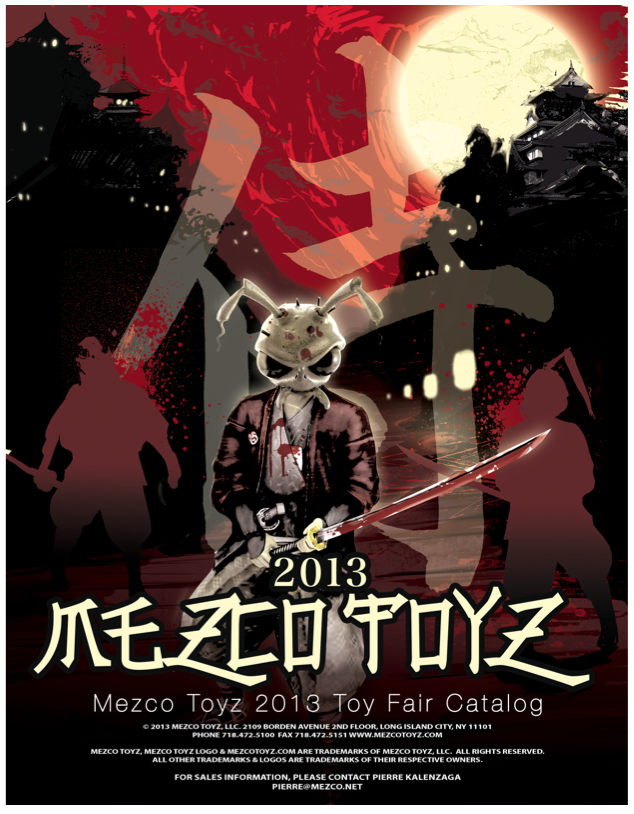 Taking place in both private showrooms and the Javits Convention Center in the heart of NYC, Toy Fair is a very big deal indeed. For collectors and fans, it represents a seemingly walled city of toy goodness where the end buyer is all but shut out till some news manages to escape into the wild.
And to that end, Mezco (makers of Thundercats, Living Dead Dolls, and the new Breaking Bad toys) is pulling back just a little bit of that magical curtain. The company is releasing a limited number of their 'trade only' catalogs on their website Mezco Direct for fans to purchase.
Running 28 pages, the book contains looks at the new Breaking Bad line as well as some new (yet unnamed) licenses and  all the new stuff from your Mezco favorites. The tome will cost you a cool $20 USD and can be ordered now (it'll ship after the Fair, on the 15th).
You can grab yours here.
Jason's been knee deep in videogames since he was but a lad. Cutting his teeth on the pixely glory that was the Atari 2600, he's been hack'n'slashing and shoot'em'uping ever since. Mainly an FPS and action guy, Jason enjoys the occasional well crafted title from every genre.