In the shadow of Kang, the robotic Avenger will stand alone against a set of new(ish) villains, the Twilight Court.
Ashen Combine? Twilight Court?
If you're a lapsed Marvellite reading this, you might be wondering just who some of these super-villains are. You're not too out of the loop though, as both the Ashen Combine and the Twilight Court are relatively new. In the case of the latter, they're also a part of the upcoming "Missing Moment" arc in the pages of Avengers #7 and 8.
While it's mainly a vehicle for Kang, which catapults the classic super-foe back onto the center stage, it's also got its fair share of new baddies. The Twilight Court first appeared in Timeless #1 about a year ago, and now returns with the team trapped in a kind of alternate reality, for a tale from writer Jed MacKay and artist C.F. Villa.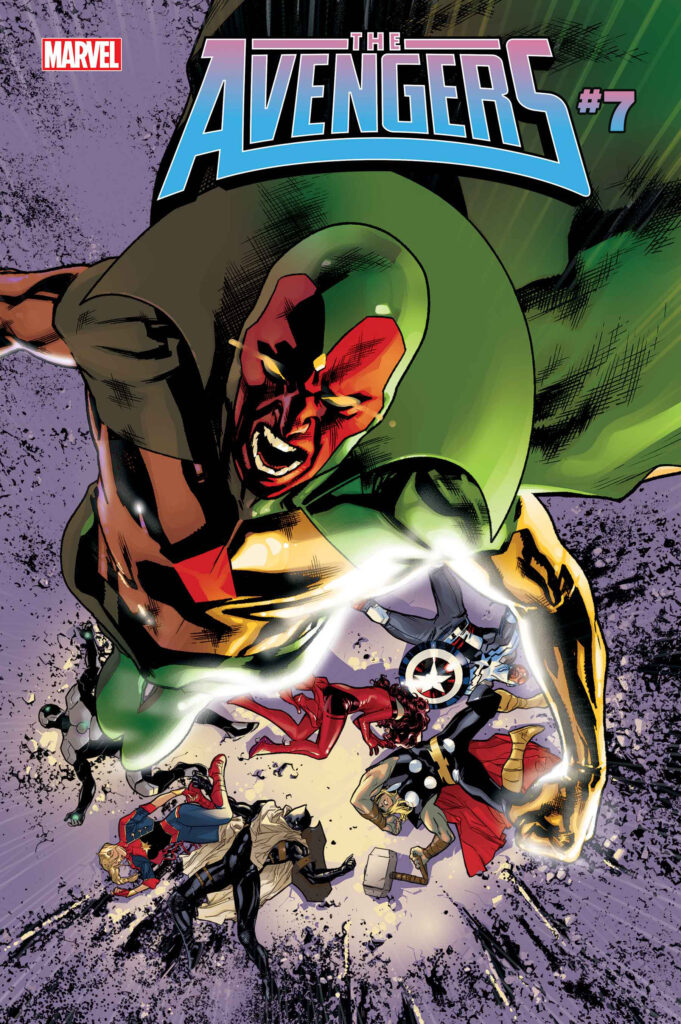 MacKay and Villa will pivotal into their second arc on the title in November's AVENGERS #7. The Avengers defend the world – but they are beginning not to recognize the world as their own. What has happened to Earth's Mightiest Heroes, and…what has happened to the Vision? Find out in December'sAVENGERS #8 which features the return of the mysterious Twilight Court from last year's Timeless #1! Trapped in a world they never made, the Avengers struggle to break free – while one of their number fights their own hopeless battle against Myrddin and his Twilight Court! But Avengers never fight alone- and the most dangerous Avenger joins the conflict!

Marvel Comics press release
Avengers #7 will be out and on stands this coming November the 1st, with issue #8 hitting a month later, on December 6th.