It's going to be one heck of a Prime Day this year for PC gamers, as Amazon's subscription service will offer up 30 free games and more.
Free for you
Are you a Prime Gaming subscriber? Well, if you are, then there's a good chance you've been spoiled a bit by the service over the last few years. Especially during the height of the pandemic, but since as well, Prime Gaming has served up a constant barrage of freebies. And we're not taking just Indies and smaller releases. Some of those titles have been downright huge names. This week Amazon announced that that train is rolling full steam into Prime Day 2022.
The yearly event will be packed full of free PC games, with a list that the company says will total up to 30 freebies when its all said and done. Included will be games like "Mass Effect Legendary Edition—which includes the award-winning Mass Effect trilogy, GRID™ Legends, Need for Speed™ Heat, Star Wars™ Jedi Academy™, and more."
But wait, there's more. A lot more actually. The lead-up to Prime Day will run from June 21st through July 13th, and contain another 25 free titles. That list includes games like "Death Squared, Fatal Fury Special, Giana Sisters: Twisted Dreams, Gone Viral, HUE, Metal Slug 2, Pumped BMX Pro, Samurai Shodown II, The Darkside Detective, The King of Fighters 2002."
The Luna and the Crown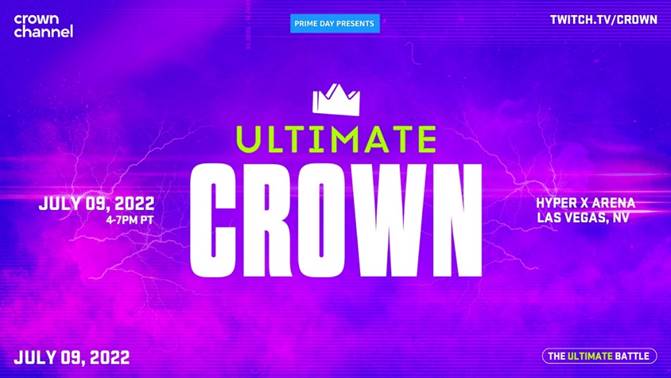 A few other bits and bobs include Amazon's Luna controller, for the streaming service of the same name on sale for $39.99 USD. That'll start on the 20th of this month, and run through the 13th of July as well. Additionally, there's Ultimate Crown.
If you don't know what that is, and I didn't, it's basically a tournament where "gamers and streamers will battle live from Las Vegas at the HyperX Arena". That'll air on July 9th, starting at 4pm pacific/7pm eastern time. You'll actually have the chance to attend as well, if you should so desire, with more details on that coming up soon.
So yeah, it's a lot, and you can read even more on the subject here on Amazon's Prime Gaming Blog.