One of the more interesting Star Wars animated projects to hit, Star Wars: Visions is about to get a deluxe art book from the masters at Dark Horse.
Envisioning… a book
When you talk about art books in general, a few publishers pop into mind. And right at the top of that list is none other than comic book publisher Dark Horse. Dark Horse has been creating art books for a long time at this point, and has some true gems in its portfolio.
Now the company is ready to dig back into the Galaxy Far, Far, Away for a new tome. Based on the Star Wars: Visions series of animated shorts, The Art of Star Wars: Visions will explore the wide range of stories and talented creative teams that put the show together.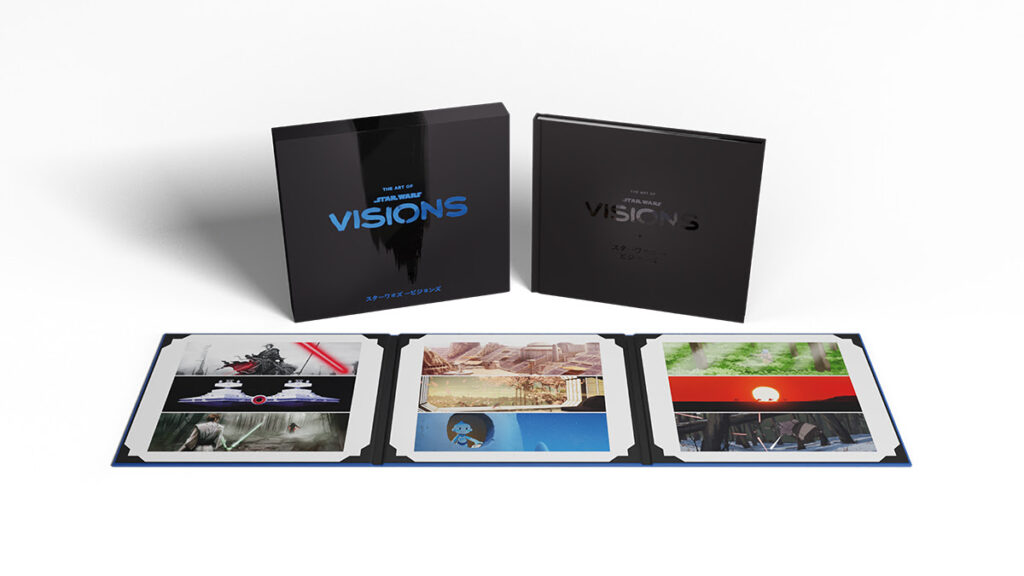 Star Wars: Visions offers extraordinary new perspectives on a galaxy far, far away—all through a series of visionary animated short films. The world's most daring anime studios have come together to showcase bold new tales of wandering strangers, daring adventurers, cunning outlaws, and powerful villains—all inspired by the beloved mythology of Star Wars.


Dark Horse press release
The Art of Star Wars: Visions will clock in at 200 pages, and have a deluxe presentation. As you can see in the image above, that means a hardcover slipcase, as well as a "folio containing a triptych of archive-quality lithographs with stills from each episode".
Look for the book on store shelves on September 7th, 2022, for $99.99 USD.