Add the wildest Batman: Arkham City twist to your collection this spring with McFarlane's new Joker Titan, straight from the game's finale.
Big joke
If you remember the best game in the Batman: Arkham series, and of course I'm talking about Arkham City, then you remember the "big" twist at the end. That, of course, was the moment that Joker took the drug Titan and morphed into… an even bigger monster.
For uninitiated, Titan was an offshoot of Bane's Venom, and massively increased the size of the user. The problem was, it was also not that great for said user's health. And once the Dark Knight put the hurt on old Mr.J, well things didn't go so well for the Clown Prince.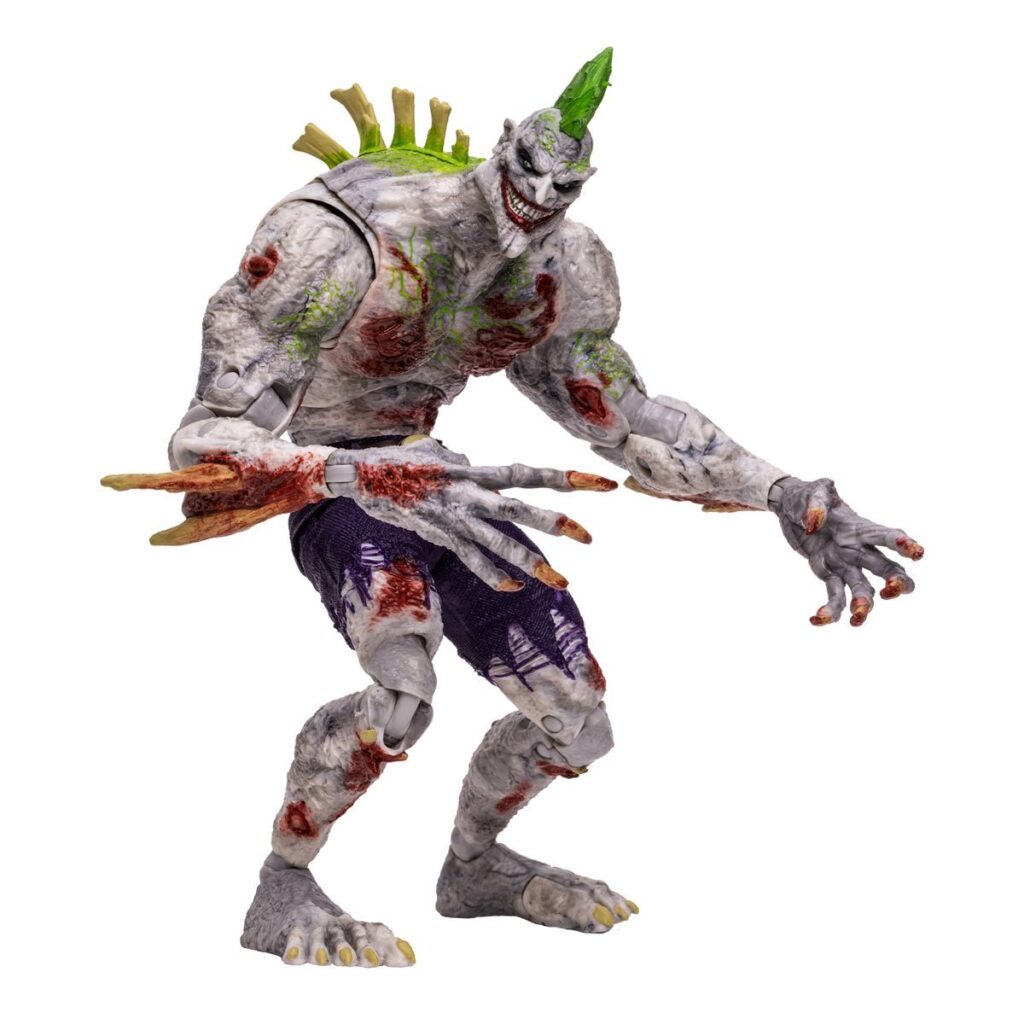 Getting to that final battle though, and realizing what was happening, made the game's closing fight all that much crazier. And Joker's transformation was a sight to behold, with the villain's usual scrawny physique giving way to a a virtual hulk of white skin, smears of blood, and protruding bone. And now you an add that monstrosity to your own collection.
McFarlane Toys' Joker Titan is sculpted to accurately reflect the mutant Joker in the smallest detail. He's loaded up with articulation as well, with 22 moving parts. As for the size, he's a Mega-Fig, and is in scale with the company's other 7″ tall DC Comics heroes and villains. So he should make an impact on your DC shelf.
Pre-orders are open now, including from our sponsors at Entertainment Earth and Amazon, and you can expect this one to ship out in March/April.
*Ordering via one of the links on this page will result in BG receiving a small commission