Netflix' animated spiritual-sequel Masters of the Universe series, which plays off of the classic Filmation show, is getting a full artistic exploration.
I have the art boooooook
Okay, so Masters of the Universe has been a little divisive. From Kevin Smith and Netflix, the show was billed as a love letter to the original show. You know the one, the classic Filmation program where MOTU first began (on TV anyway).
A number of changes were made for the new show however, and (spoiler alert) He-Man was basically taken out of the equation for almost the entirety of 'season' 1. Of course, that split the fandom. Some loved the new direction, while other were aggravated that the main character was more or less a non-starter.
As a huge MOTU fan myself, I can definitely tell you that killed it for me. Now with season 2 dawning, He-Man looks like he's going to be a force in once again. I stress "looks".
World of wonders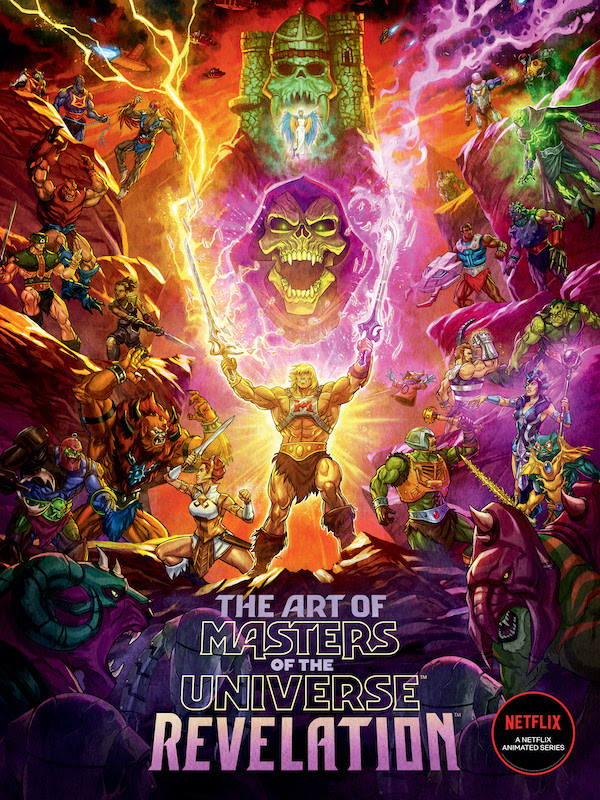 Regardless of how you feel about the actual story though, one thing's not really up for debate; the art. Masters of the Universe: Revelation is from Powerhouse Studios, the same incredible house that forged Castlevania (also for Netflix). And it is phenomenal looking.
The show draws on the classic designs, but embellishes them. It's tough to find fault with, as most of the heroes and villains of Eternia look flat out awesome. Dark Horse Comics must've felt similarly, because they're continuing their MOTU book series with a new installment.
Diving deep into the creation of the show, this book features detailed explorations into your favorite visual aspects of the series. Explore Powerhouse Studios' character art from the development stages to the finished product, as well as extensive looks at the world and locations of Eternia!

Dark Horse
The 192 page hardcover tome is scheduled for release on February 22nd, 2022. It's priced in at $49.99 USD and is pre-orderable right now via Amazon, Barnes & Noble, your local comic shop, and bookstores everywhere.