The Spirit of Vengeance has been ripping though Marvel's comics for five decades, believe it or not, and will be honored in some form in 2022.
Innocent blood has been spilled
Fifty years ago, Marvel's Ghost Rider first revved up his bike and took on the publisher's cadre of supernatural villains. As far as the mystic corner of the company's universe has gone, he's still just as major as almost anyone outside of Doctor Strange.
Over the decades, Ghost Rider has had several incarnations, and been retconned a few times as well. But the major themes of the character remain, those being that flaming skull and a burning vehicle of some kind to ride into battle.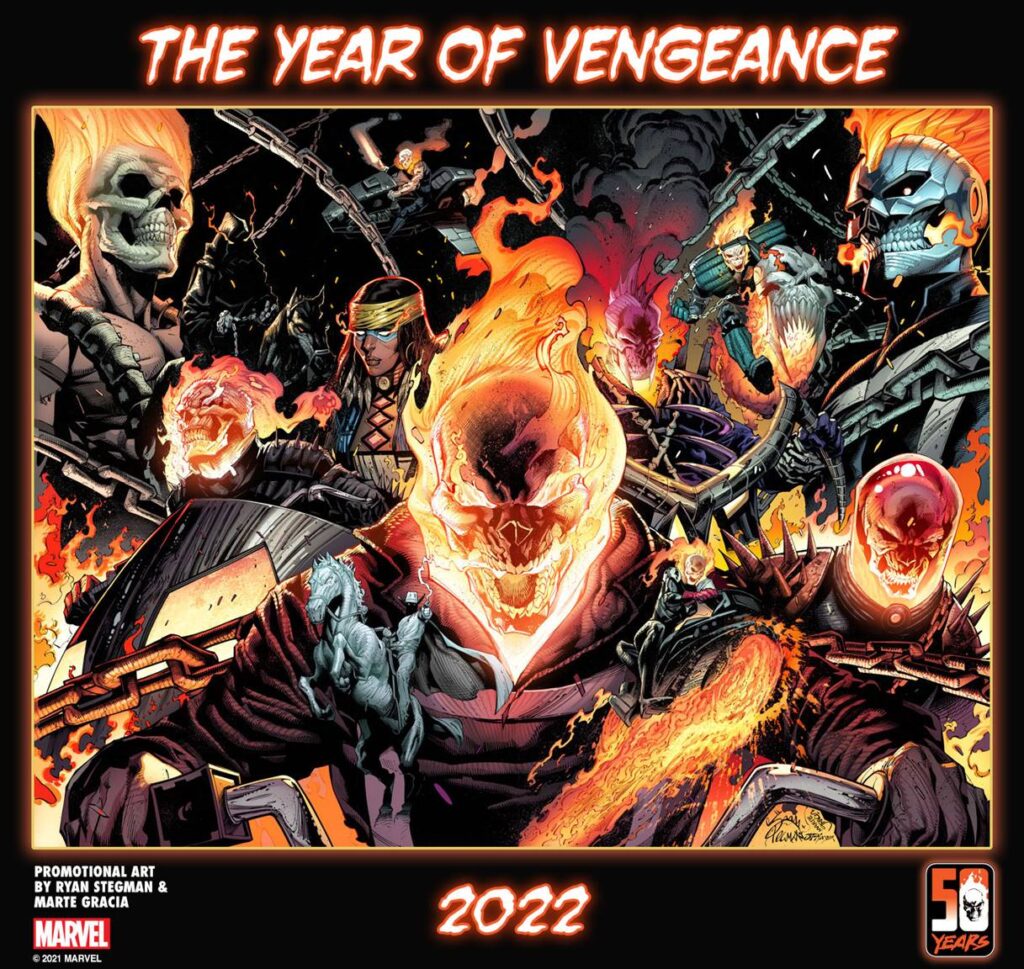 And so to celebrate all of that, Marvel will have some kind of celebration for the hero next year. We don't know… well we don't really know anything about just what form that will take.
But be that as it may, Marvel did release a pretty cool image (that you see here) to tout it. In the pic, you can see every host that a Spirit of Vengeance has inhabited, even villain/anti-hero Vengeance.
Usually with the kinds of things, Marvel follows up with more solid info fairly quickly. And should we get that, we'll of course bring it to you.
Stay tuned.