The Man of Steel finally comes home. That other awesome '90s DC cartoon series, Superman: The Animated Series, is heading to Blu Ray and digital.
Even while you sleep…
You might be wondering what that subheading means, and there's a simple explanation. I still remember that original teaser for Superman: The Animated Series. It hyped the show and the work going into it, and for a teenage me, it worked big time.
It was quite a moment after all, as the DC animated universe was expanding. Already home to the legendary Batman: The Animated Series, we were about to get the Man of Tomorrow too.
Like Batman' show, S:TAS birthed and played home to some of the most iconic DC character-presentations ever. Has there ever been a better Lex Luthor than actor Clancy Brown's? A better Darkseid than Michael Ironside's? Heck for that matter, has there ever been a better Man of Steel than that played by Tim Daley?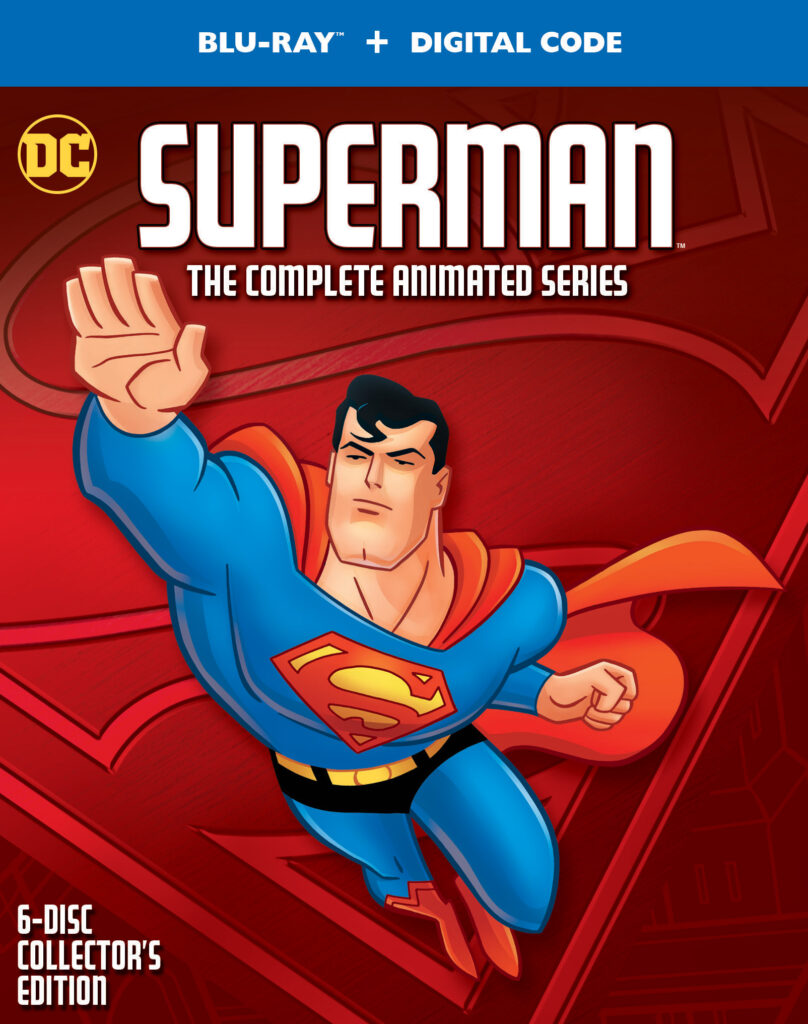 And now finally, at long last, Superman: The Animated Series is hitting digital and Blu Ray formats. Announced today, Warner Bros will be sending the show to retail and digital platforms in October. And of course, they'll be doing so in fine form.
All 54 episodes will be making the jump, and will be fully remastered.
All 54 episodes have been remastered from the original 35mm Interpositive sources, giving special attention to extensive color correction, dirt and scratch clean up, and adding a grain reduction pass to create a pristine picture, all while making sure not to affect the original lines in the artwork of the animation. The audio was retransferred from the original audio masters, and the series is presented in its original aspect ratio (4×3).


Warner Bros
In addition, you can expect to see "an all-new series-defining featurette entitled Superman: Timeless Icon, a special video commentary episode and three specially selected episodes with audio commentaries by the showrunners."
Superman: The Animated Series lands on both digital and Blu Ray on October 12th, 2021.