Buy the first three Final Fantasy Pixel Remaster games individually or all six in a bundle at 20% off on Steam.
What Once Was Old…
Final Fantasy is no stranger to remakes and remasters. Heck, the original Final Fantasy has been ported over a dozen times to god knows how many consoles. Basically, if it has a power button and runs on electricity, you can probably play Final Fantasy on it. So it should come to the surprise of absolutely nobody that Square Enix announced Final Fantasy Pixel Remaster during E3. What may actually surprise some gamers is the music will be completely reconstructed. Series composer Nobuo Uematsu commented on his enthusiasm towards the project in a press release:
One of the first ideas I had was to make sure to stay faithful to the originals, but of course I couldn't just leave it in the original 3-tone sound, so they have been built up into full-scale tracks. I have made sure that the original atmosphere has been retained and each can be listened to as separate music pieces, so that fans can enjoy."

Gamespress


Alongside the brand new music, players who pre-purchase the games on Steam will receive unique wallpapers. Keep in mind, these are exclusive to which game is pre-ordered and are part of a limited promotion. Buying any one of the first three pixel titles will net you two wallpapers and one original soundtrack. If you want to collect everything, you'll have to buy the games in bulk and they won't be cheap. Each title appears to cost between $12 and $18 dollars with the entire bundle totaling $96. Also, if you haven't purchased the original titles on steam and mobile stores, you may want to do so soon. On July 27th, Square Enix will be pulling Final Fantasy 5 and 6 from respective online stores so one can only assume the rest will follow suit.
Bring a Magnifying Glass
Of course, no release is complete without some controversy. It's not hard to shake the hive of internet frenzy and the final fantasy remasters did just that when Square Enix released images of the games in action. While everything else is just fine, there's a single element you might have noticed. The text is a little small. Okay, it's really small. Like, dwarfed by the text box small. Many on Twitter noted that the font itself clashed with the series style. Making it quite an eyesore. For some reason, you can collaborate with a talented team to repurpose an old game into a new format with crisp imaging, but a AAA studio can't figure out how big text should be in comparison to the frame? Though with how major corporations have been reacting to backlash, (see the Sonic movie) it's more than possible this issue will be fixed before release.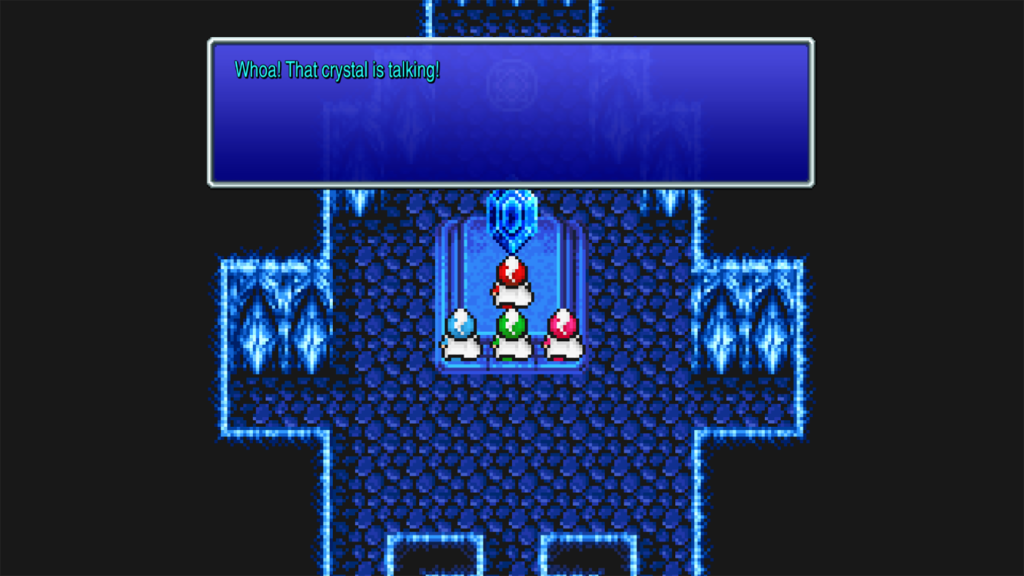 Final Fantasy Pixel Remasters 1-3 is available now for pre-order to play on Steam as well as all six titles but the release dates for 4-6 remain to be unknown. If you've never experienced the one the most renowned titles in RPG history or a fan wanting to re-expereince the legend, you can do so on July 28.