Dark Horse continues its Halo reprint series with Halo Legacy Collection. The upcoming book is packed with a trio of classics from the game's universe.
Chanting intensifies
Not that long ago, we told you about Dark Horse's very first Halo graphic novel getting a reprinting. That book has been out of print for some time. But soon it'll be coming back in softcover form.
Now the publisher is going back to the space installation for 3 more tales, all bound together in one new book. Featuring stories from the likes of Brian Michael Bendis, Peter David, and Fred Van Lente, it should be a treat.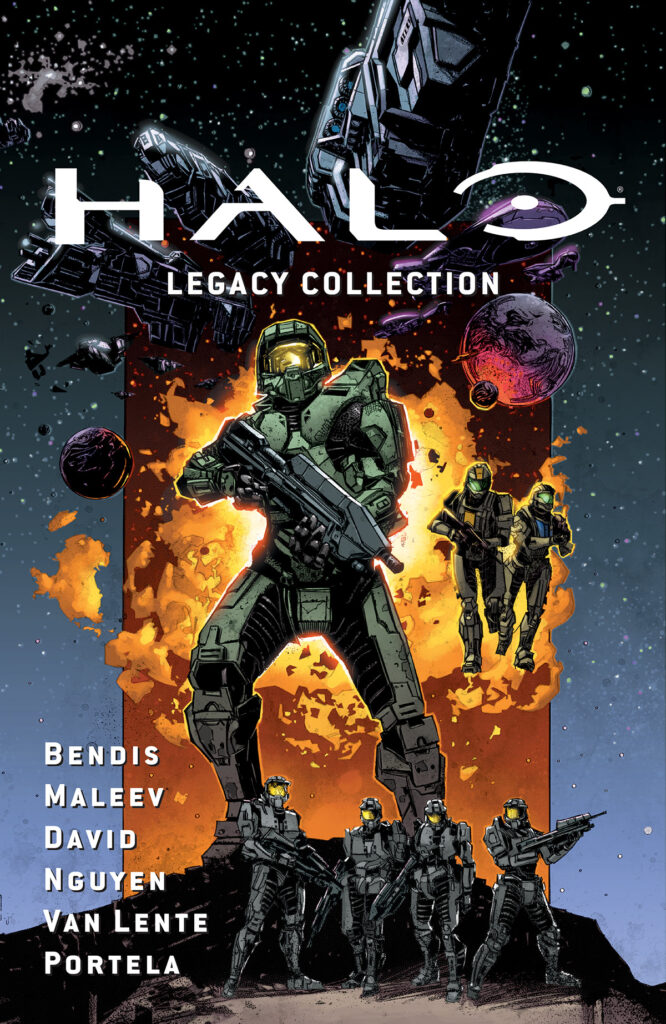 Halo: Uprising follows the Master Chief as he single-handedly takes on the Covenant's miles-long Forerunner Dreadnought as it makes its way to Earth! Then, join the ranks of the UNSC's meanest, most battle-hardened Marines in Helljumper, as a group of ODST respond to a remote science colony's SOS call and discover an enormous Covenant military presence! Finally, a UNSC ship encounters a strange phenomenon that sends it plummeting toward an unknown planet. The Spartan Black fireteam needs to unlock the secrets of an ancient Forerunner installation if they're going to survive the experience but, to complicate matters, they're not the only ones shipwrecked. Check out their story in Halo: Blood Line!

Dark Horse Comics
Along with the above, the book will also contain interviews with some of the creatives behind it. Add to that some "behind the scenes" art and you have something that you might want to add to your library even you remember the original inclusions.
Halo: Legends Collection will be presented in paperback format and will arrive in stores on August 11th.