If you like the cooler colors of the spectrum, then your Switch Lite console might have finally arrived. Or, it will be arriving anyway. Next month.
Don't step on my blue-plastic Switch
It's been a while since Nintendo released a new Switch console. And I assume most Nintendo fans had thought the next one they'd see would have been that super-duper model that's constantly rumored.
Nevertheless, here we are in early (mid?) 2021 and we've got a fresh Switch Lite to talk about. Nintendo says this bad boy is blue, though it's probably more of an indigo. Whatever color you see when you look at it though, it's actually kinda nice.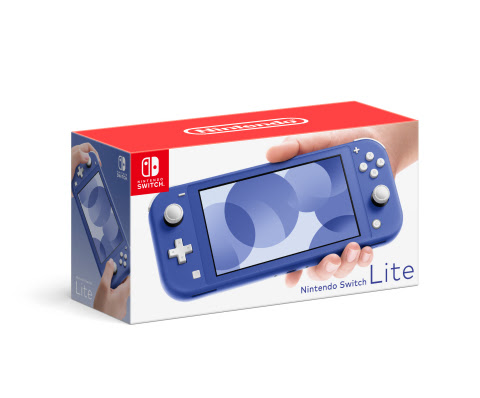 As with all the variations on the Switch Lite, this one is smaller and lighter than the original, dockable version. And if you're unaware, yes that also means that there is no dock included. Likewise, the joy-cons are non-removable, making the Switch Lite into a purely handheld machine.
Gaming wise, the console is compatible with everything that the standard Switch can play, as long as said games are okay with that console's handheld mode. 'Cause again, there's no 'TV mode' to be had with the Lite.
Looking to add one to your arsenal? The blue Switch Lite will hit stores on May 21st, for $199.99 USD. Miitopia releases then as well, so you'll have a brand new title to try out, should you dive in. Oh, and if you don't really care about blue, but you want a Lite, then you should know that gray, coral, yellow, and turquoise editions are out now.