Along with a very cool Superman Gallery piece, last week saw wave 1 of Diamond Select Toys' Lord of the Rings Select line arrive in stores.
The epic returns to plastic
DST's Lord of the Rings Select line has been a long time coming. Originally announced at Toy Fair 2020, the series made landfall at long last this past week. It did so in fine form too, with a first wave that includes Legolas and Gimli, two high characters in the saga.
Lord of the Rings Deluxe Action Figures Series 1 Asst.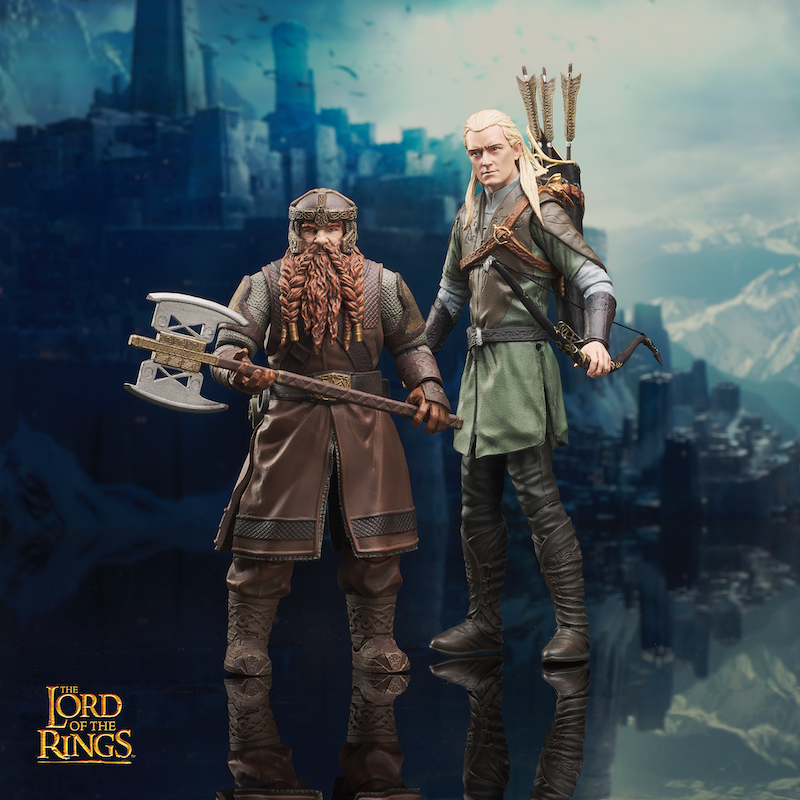 A Diamond Select Toys release! Form the Fellowship! The epic new series of Lord of the Rings action figures begins with the original odd couple, the dwarf Gimli and the elf Legolas! Each 7-inch scale figure features 16 points of articulation, detailed sculpting and a full range of accessories. Each comes packaged in a full-color window box with hangtag, and each figure comes with a piece of Sauron – collect the whole line to build the 13-inch villain! Sculpted by Gentle Giant Studios. (Item #FEB208698, SRP: $29.99/ea.)
Of course, it remains to be seen where the line will eventually lead, but the next two waves are looking sharp. Wave 2 will bring Frodo, as well as a Ring Wraith, and wave 3 will usher in the arrival of Aragorn and a Moria Orc. Included with each of these figures is a piece of the Dark Lord Sauron as well, making fo a solid initial volley all-around.
As for the second offering in what was a pretty light holiday-week, it's none other than the Man of Steel. A Gallery series statue, this Superman piece sees the DC Comics hero floating above the clouds, and looking like he's ready to bring down a load of hurt on some unlucky villain.
DC Comic Gallery Superman Ascendant PVC Diorama
A Diamond Select Toys Release! Look, up in the sky! Superman rises above the clouds in this all-new installment in the DC Gallery line of dioramas! Measuring approximately 10" high, this PVC sculpture features detailed sculpting and paint applications, and comes packaged in a full-color window box. Designed and sculpted by Alterton. (Item #JUL201912, SRP: $49.99)