The long awaited Switch port of Republic Commando makes its way to the eShop this week, along with Breathedge, the Knockout City beta, and more.
Taking command
Yes, there are other games this week out for Nintendo Switch gamers, but Republic Commando is here and I think that pretty easily takes the spotlight. One of the very best Star Wars FPS' ever, Republic Commando allowed gamers to take on the role of a Clone Trooper squad commander.
Taking place between Attack of the Clones and Revenge of the Sith, the game is firmly ensconced in the Clone Wars era. You'll battle against some Star Wars staples for the glory of the Republic in this, and yes that includes against lots and lots of droids. If you're a Star Wars fan, and love first-person shooters, definitely give it a look.
Also out this week is Breathedge, a space-based survival game, Ty the Tasmanian Tiger 2, and lots more. Scroll down and have a peek.
Nintendo eShop on Nintendo Switch
STAR WARS Republic Commando – Welcome to the Clone Wars. Chaos has erupted throughout the galaxy. As leader of an elite squad of Republic Commandos, your mission is to infiltrate, dominate and ultimately annihilate the enemy. Boss, Fixer, Scorch and Sev, better known as Delta Squad, are back on Nintendo Switch. Relive the legendary campaign as you battle a variety of highly intelligent and deadly enemies – from brutal Trandoshan mercenaries to the flying insectoid warriors of Geonosis. STAR WARS Republic Commando will be available on April 6.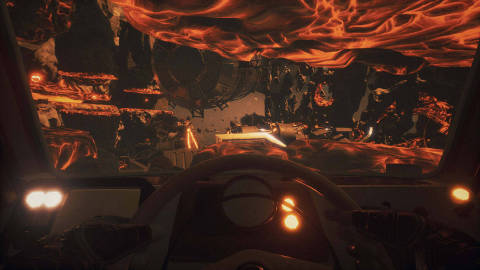 Breathedge – Survive in outer space! Craft tools, pilot vehicles and even control space stations to survive and explore the wreckage. Breathedge is an ironic, outer space survival adventure game. Take on the role of a simple guy called the Man who is just carrying his grandpa's ashes to a galactic funeral and suddenly finds himself in the middle of a universal conspiracy. Breathedge will be available on April 6.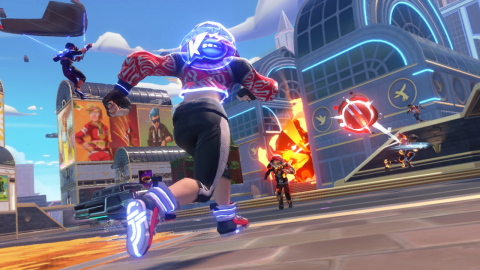 Knockout City Cross-Play Beta – Brace yourself for outrageous fun and intense competition in a new take on team-based multiplayer games. Are you ready to throw, catch, pass, dodge and tackle your way to victory? Join the Cross-Play Beta from April 2 to April 4 ahead of the game's launch on May 21. You'll have a chance to dominate across a new map and get a feel for the arsenal of Special Balls at your disposal. Check out new playlists to take down rivals as a team or face off one vs. one for glory.
DLC:
In Space, No One Can Hear You Scheme – A free update has landed for Among Us, the winner of The Game Awards' Best Multiplayer Game in 2020. The Airship is the latest and largest map, featuring new tasks, the ability to pick the room you start in, ladders and more. Play with 4-10 players online as you attempt to prepare your spaceship for departure. But beware – one or more random players among the Crew are Impostors!
Activities:
An Excillant Choice, My Liege – You can unlock an endless array of exciting abilities with one of the many jobs on offer in the BRAVELY DEFAULT II game for Nintendo Switch. With so many jobs to obtain in-game, this quiz may help you get an idea about which job might match your personality. Anyone with a Nintendo Account can redeem this My Nintendo reward for free. Plus, two new Heroes of Light desktop wallpapers are available as well. Light up your screen with these artful displays to keep your adventurous spirit high! Visit https://my.nintendo.com/news/ to learn more.
Nintendo eShop sales:
Nintendo eShop on Nintendo Switch, Nintendo 3DS and Wii U
Also new this week in Nintendo eShop on Nintendo Switch: