Just… Dance. Yes, it's that time of year again, and there's a new Just dance to play. But don't worry, there's plenty more to play as well this week.
It'll be okay
Yeah, Ubisoft's never-ending Just Dance series rolls on in 2020 with yet another installment on the Nintendo Switch. This new edition includes 40 tracks to get down to, a co-op mode, and an 8-pack of "kid friendly" songs as well. Soplenty to like there if you're a fan.
But if you're not, then there's some great stuff to play this week as well. New games hitting the Switch's eShop include the Serious Sam Collection, Need for Speed Hot Pursuit Remastered, Sniper Elite 4, Kingdom Hearts Melody of Memory, and a bunch of smaller releases.
Scroll down for the full tale of the tape.
Nintendo eShop on Nintendo Switch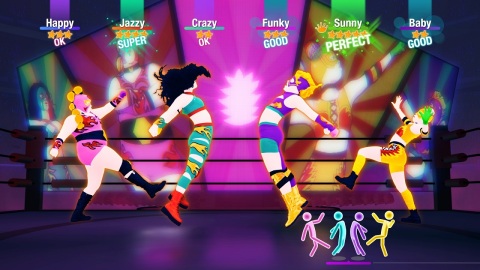 Just Dance 2021 – The ultimate dance game returns with 40 hot new tracks, including chart-topping hits like "Don't Start Now" by Dua Lipa, "Feel Special" by TWICE and "Señorita" by Shawn Mendes and Camila Cabello. Share the fun with co-op mode, and enjoy eight new kid-friendly songs and choreographies for a family-fun experience. Just Dance 2021 invites you to dance the way you like by creating your own personalized custom playlists. Start a dance party your friends and family can enjoy!
KINGDOM HEARTS Melody of Memory– Dive into rhythm-action gameplay with memorable tunes in this can't-miss musical journey! Play as familiar faces from the KINGDOM HEARTS series, including Disney guest characters who will appear to lend you a hand. Enjoy a massive variety of music from both Disney and the KINGDOM HEARTS series, with a collection of more than 140 songs. Match the rhythm of the songs and cast powerful magic spells to attack enemies. A variety of modes are available in the game, including Memory Drive, which involves matching past scenes from memory, and Boss Battle, in which players square off against fearsome bosses with special attacks. KINGDOM HEARTS Melody of Memory will be available on Nov. 13.
Nintendo eShop sales:
Nintendo eShop on Nintendo Switch, Nintendo 3DS and Wii U
Also new this week in Nintendo eShop on Nintendo Switch: