Time for some paper-folding action. Nintendo's surprise Paper Mario sequel arrives along with Warhammer 40K: Mechanicus, Gradius, and more.
It's-a-origami
Paper Mario continues to be an odd little sub-series in the Mario-multiverse. With the latest release, a surprise announcement a few months back, Nintendo is kicking the weirdness up a bit.
Now Paper Mario's world is set to include some fold-happy villains in the form of the Origami King and his cohorts. Presumably, that means that the new game will center on paper-folding as its main gimmick.
Aside from the paper plumber, there isn't much else landing on the Switch this week. Fans do get Warhammer 40K: Mechanicus, as well as the arcade version of Gradius, but that's about it. Everything else is decidedly smaller in terms of appeal.
Nintendo eShop on Nintendo Switch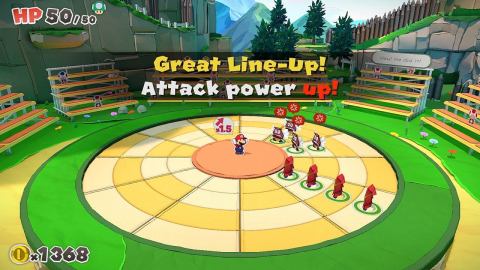 Paper Mario: The Origami King – A new comedy-filled Mario adventure unfolds on the Nintendo Switch system. Using the unique properties of paper, help Mario explore vast colorful environments in this hilarious action-adventure game. A fresh ring-based battle system requires strategic thinking as Mario undertakes a quest to untie the massive streamers binding Princess Peach's Castle. Stop King Olly, the origami menace with a devious plan to re-fold the world! Paper Mario: The Origami King will be available on July 17.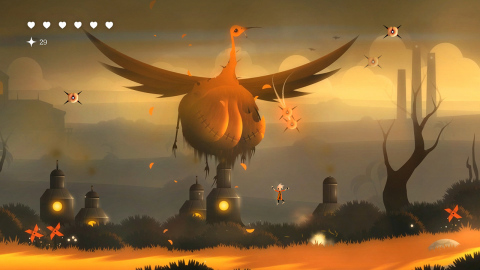 Neversong – Upon waking from a coma, Peet's girlfriend is nowhere to be found. Take on bosses, monsters and zombie grownups with your trusty baseball bat. Investigate the screams coming from the heart of Neverwood and the strange truth about Peet's past in this side-scrolling adventure game that tells a hauntingly dreamlike fable.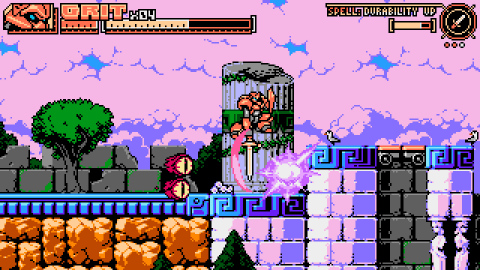 Panzer Paladin – The sinister Ravenous and his legions of brutal demons are poised for battle. The situation is dire, but humanity has one final ace in the hole: the Panzer Paladin! The showdown between the forces of the occult and the power of cutting-edge technology has begun. Seize weapons from the demonic invaders and use your swordsmanship to slash, bash and thrust your way through 17 mind-blowing action-platformer levels. Hop in your Paladin and take up arms! Panzer Paladin will be available on July 21.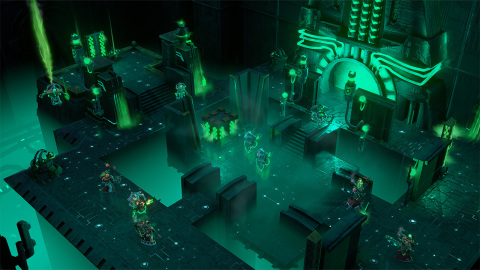 Warhammer 40,000: Mechanicus – Take control of the most technologically advanced army in the Imperium – The Adeptus Mechanicus – in this critically acclaimed turn-based tactical game. Your every decision will shape the battles ahead and decide the fate of the troops under your command in over 50 hand-crafted missions, including the Heretek DLC missions. Choose your path carefully. The Imperium depends on it! Warhammer 40,000: Mechanicus will be available on July 17.
Nintendo eShop sales:
Nintendo eShop on Nintendo Switch, Nintendo 3DS and Wii U
Also new this week in Nintendo eShop on Nintendo Switch: