No, not that Iceman. The original frozen bot, Mega Man's Ice Man is coming up, to put all of your other Robot Masters pins in the deep freeze.
A chilling pin
Udon has been busy. Not only does the company regularly make some of the best art books out there, but they also produce comics and collectibles. And it's that latter department that we're seeing a new addition to today.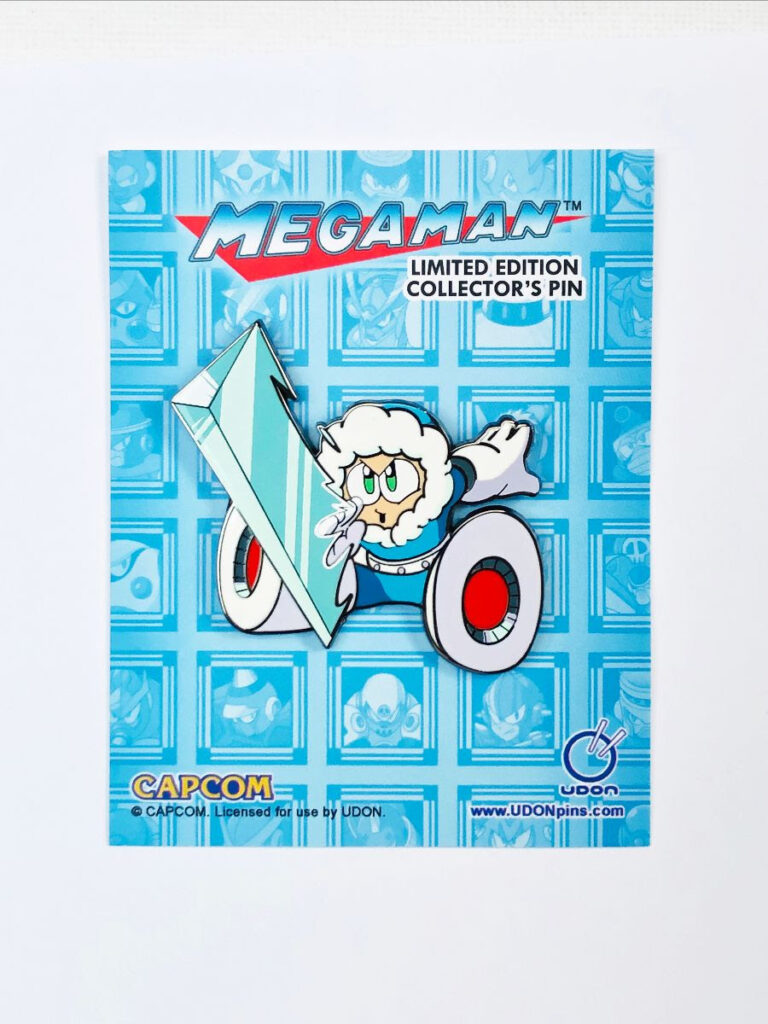 It was only last week when we told you that the original Mega Man game's Guts Man would be joining Cut Man in the new series of Robot Master pins. Yet here we are. few days later, and Udon has revealed another with Ice Man.
The chillin' villain is pretty big time, and is crafted at 2″ tall, just like his brother bots. Also like the rest of the series, he's got twin pins on his back, to better keep him stable if you're pinning him to a jacket or pack.
Ice Man here is crafted from cloisonne hard enamel, and features "multiple color screen printing for extra details". You can pre-order him here on Udon's special pin site, along with the other two from the series.
Who will be the next big reveal? Well, take your pick. It could be Bomb Man, Elec Man, or Fire Man.