Coming up from Insight Editions, Wonder Woman: The Way of the Amazons reveals the "illustrated, interactive history" of DC's warrior princess.
Great Hera!
Easily one of comicdom's biggest and most enduring heroes, Wonder Woman has had quite the renaissance in recent years. Yes, she was always popular, but actress Gal Godot's portrayal of her in the current crop of DC Comics films has really brought the Amazonian princess back to greatness.
The latest movie in that series, Wonder Woman 1984, was to have debuted in theaters by now. In the wake of the coronavirus pandemic though, it's been bumped to this fall. That hasn't stopped the arrival of action figures, and collectibles though. Nor has it thrown a monkey wrench into publisher Insight Editions's plans.
Insight has made a habit of producing some excellent books based on movies and comics, and their latest tells the story of Princess Diana of Themyscira. Wonder Woman: The Way of the Amazons will delve deep into the mythology of DC Comics' Grecian heroine.
Explore the legend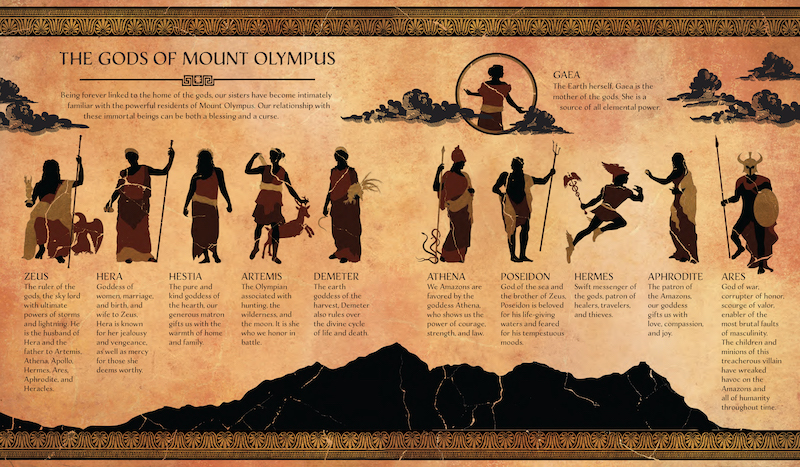 Herewith lie the secrets of Themyscira, the home of the Amazon Warriors and their princess, Diana. When Wonder Woman left paradise to journey to the modern world, she brought with her reproductions of the secret archives of her homeland of Themyscira. Wonder Woman: The Way of the Amazons is a fascinating collection of history and artifacts from Diana's homeland, which unlocks the mysteries of the Amazons and their hidden island with stunning original illustrations, and wondrous special features including pages that open up, contain removable treasures, and many more secrets! 


Get a rare glimpse into Amazon traditions and explore their lush and beautiful home, including the exotic bestiary of mythical creatures, kangas, and more. Then follow Diana as she shares her personal tale of entering the modern world and grow from a young Amazon Princess to become Wonder Woman.

Insight Editions
The book is targeted at younger fans according to Insight, but let's be honest, these kinds of things are fun for any age. From the looks of the artwork that the company has sent us for you to check out, that tradition holds.
Wonder Woman: The Way of the Amazons hits stores on August 4th.