Call of Duty: Modern Warfare Season 3 is here as of today for console and PC gamers. Activision has released the full roadmap of what you can expect.
The long road
If you're a Call of Duty gamer, then you know that a good amount of what keeps you playing comes post-launch. That's no different for the latest game in the series, Modern Warfare's soft-reboot.
With two seasons in the bag already, a third has arrived as of today. Unlike in previous years, it's out day and date on all platforms too; no PS4 timed-exclusive. So all CoD fans can get into the pack at the same time. Always nice.
So what's new in Season 3? Quite a bit actually, with a good chunk of stuff out this week and even more to come. We start off though, with one new operator, a trio of new maps, a new game mode for Warzone and more.
Have a look at what's out now, and what's coming, in the roadmap below.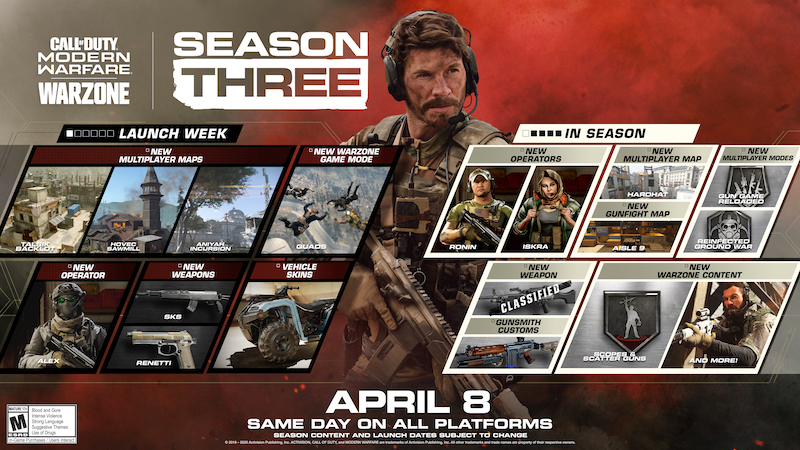 As you can see, there's a bunch of content yet to come. Modern Warfare fans should be used to that though, since the game hasn't been short on adding stuff.
The pack should be live now for PS4, Xbox One, and the PC.