The Arkade Blaster is a motion controller for mobile and PC games that's now campaigning on Indiegogo. Check it out playing Doom Eternal.
Moving through hell
I'm not exactly a big fan of motion controllers. Usually I'm of the mind that they just further complicate the gaming experience. Usually. The Arkade Blaster though, I think might be worth some attention.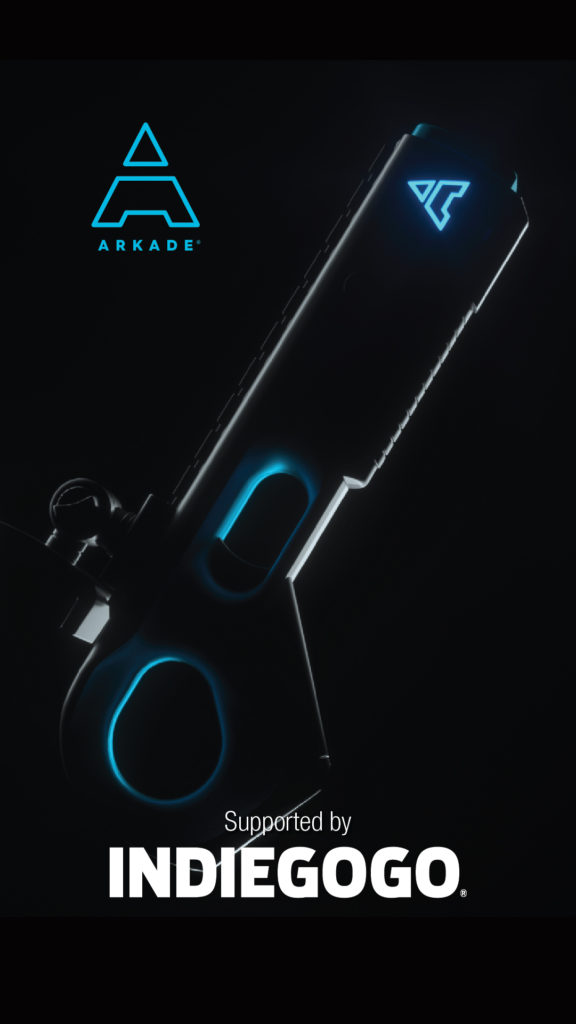 The peripheral is currently posted to Indiegogo, with a campaign that's already well in excess of its goal with a month to go. So apparently I'm not the only one who likes this idea.
To make a long story short, the Arkade aims to allow you to play your PC and mobile games with more precision and interactivity. The 'gun' comes in three flavors, a cool Tron-like blue and black version, a red and black version, and a "demonic" edition that obviously plays off of Doom Eternal.
All look great and also seem to be loaded up with features. The side of the Arkade is outfitted with an analog stick (for movement, presumably), and action buttons. So it looks like you'd be able to play sans keyboard and mouse, even for PC games.
The only other thing you'll definitely need is a handset, either iPhone or Android. You need one of those to interact with the Arkade, even if you want to play a PC title.
Speaking of, here's the Arkade being used to roast some demons:
The Arkade Blaster can be backed on IGG right here and has a tentative ship date of June 2020.