Capcom's remake of Resident Evil 3 is coming up fast. But before it arrives, there's a set of demos to keep you busy, plus a new trailer to check out.
Evil rises again
Resident Evil 3's remake is pretty easily one of the most hotly anticipated releases this year. The game follows on what was a massive hit last year; the remake of Resident Evil 2. RE3 goes right along with that game too, in that it's a complete, ground up remake of the original.
Stunning new graphics and gameplay elements look to abound here, along with a fresh asymmetrical multiplayer mode that sets 'Masterminds' against survivors. While the game itself isn't far off at all at this point, you'll be able to get a taste of both the single player, and the multi even sooner.
Capcom has announced that a pair of demos are inbound, with one landing this very week. On March 19th, PS4, Xbox One, and PC (Steam) gamers will get to play through a part of the game's campaign.
The demo will have players taking on the familiar role of Jill Valentine, as she meets up with UBCS member Carlos Oliveira, and dodges the unrelenting terror of Nemesis. But that's not all, as Capcom has worked in a little something extra.
A little more to do than usual
Players will also be able to find special collectables in the demo.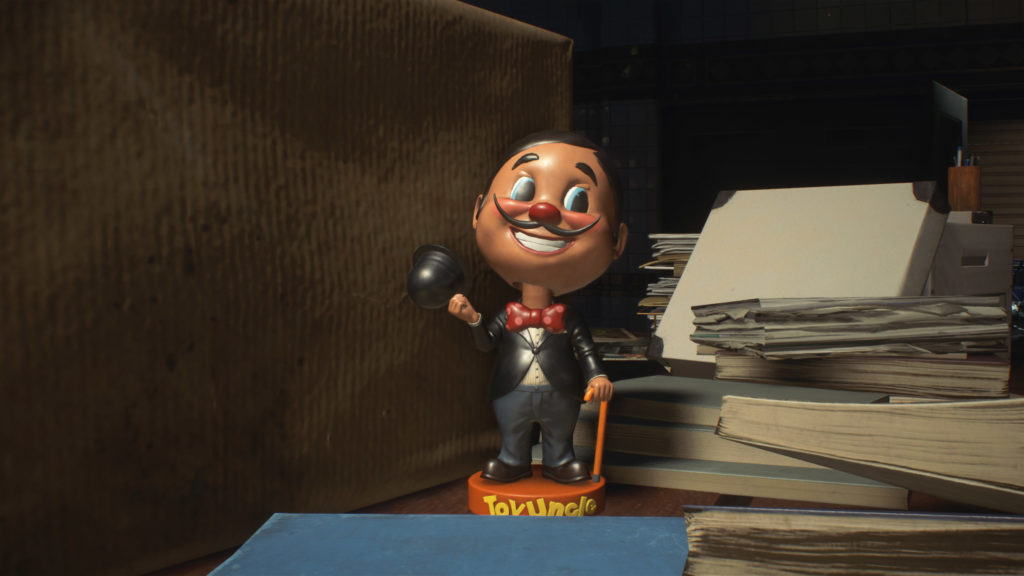 As if Jill's battle was not daunting enough, Capcom also invites players to test their limits with a challenging Mr. Charlie scavenger hunt within the Raccoon City Demo. Twenty Mr. Charlie statues are strewn across Raccoon City; can you seek and destroy all of them with Nemesis hot on your heels? An on-screen counter will help players keep track of their acquired statues and a final count will be displayed upon the demo's completion.

Capcom
Also worth noting is that, if you manage to complete the demo, you'll be treated to an all-new, exclusive trailer for the game. The horror returns in demo form on March 19 at 12am eastern time on the Xbox One and an hour later on the PS4 and Steam on the PC.
Multiplayer madness
Looking forward to trying out RE3's new multiplayer mode? Well, you're in luck there too, as a special multiplayer demo is coming up right after the campaign version.
Later this month, fans can also get a sneak peek at Resident Evil Resistance, the asymmetrical 4 vs 1 multiplayer experience that is included with Resident Evil 3. In the open beta starting March 27, players have the option to take on the role of Daniel Fabron, one of the game's four Masterminds, to run twisted experiments using various bioweapons and traps on a group of everyday civilians. In turn, players can band together as one of four of the six Survivors, each possessing a unique ability to help their team escape the experiment before time runs out. The Resident Evil Resistance open beta starts March 27 at 3am ET for Xbox One and PlayStation 4, and 1pm ET for Steam. The open beta will end when the game launches on April 3.

Capcom