Witcher puzzle/RPG/card battle game Thronebreaker lands on Switch this week, along with Code: Realize, The Turing Test, and more.
Breaker of thrones
Yes, Thronebreaker is a lesser release than one of the core Witcher games would be, but it's still nice to see on Switch. That's especially true of course, if you're a fan of the fictional universe it plays out in.
The game combines a traditional role-playing experience with both card battle mechanics and puzzle solving. That alone makes it the most unique of Witcher titles, since the rest are all action RPGs. And they all star Geralt too, while this one sets you into the role of "Meve, a war veteran and queen of two Northern Realms – Lyria and Rivia." Yes, the same Rivia where Geralt is from.
Other than that, there are a bunch of lesser, indie-type releases. Those include Code: Realize (which is actually from Aksys) and critical darling The Turing Test. There's one more marquee title too with Knights and Bikes, and it might be the single strangest game of the year thus far.
Check it out below.
Nintendo eShop on Nintendo Switch
Thronebreaker: The Witcher Tales – Enter a world on the verge of chaos in a single-player RPG that combines narrative-driven exploration with unique puzzles and card battle mechanics, crafted by the developers responsible for some of the most iconic moments in The Witcher 3: Wild Hunt. Experience a truly regal tale of Meve, a war veteran and queen of two Northern Realms – Lyria and Rivia. Facing an imminent Nilfgaardian invasion, Meve is forced to once again enter the warpath and set out on a dark journey of destruction and revenge.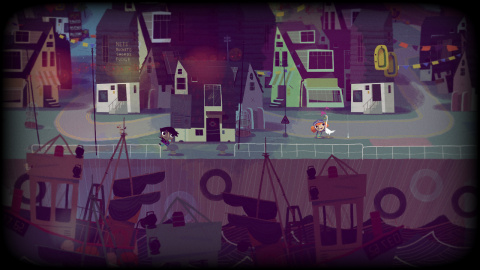 Knights and Bikes – Saddle up for a bike-riding, friendship-building, frisbee-throwing, goose-petting, treasure-hunting adventure for one or two players. You'll play as Nessa and Demelza as they explore an ancient island with their pet goose, Captain Honkers, riding and upgrading their bikes on a quest for answers.
Nintendo eShop sales:
Nintendo eShop on Nintendo Switch, Nintendo 3DS and Wii U
Also new this week in Nintendo eShop on Nintendo Switch:
Also new this week in Nintendo eShop on Nintendo 3DS: