A true classic is about to become a part of Hasbro's Star Wars Vintage Collection. The Imperial Troop Transport is back and better than ever.
Load up
The Imperial Troop Transport is a classic, but not of Star Wars movies. The vehicle was a toy produced by Kenner back in the original trilogy's heyday. Thing is, it was never in a movie.
That wasn't that much of a rarity though in those days. You might remember that Kenner also made a series called Mini-Rigs, that basically was created just to offer more vehicles in the Star Wars toy line.
The Troop Transport though, was a little different. It was bigger than the Minis for one thing, and it had a lot more going on with it, including electronic features. A personal favorite, the vehicle made a comeback to toy shelves a few years ago as a part of the Star Wars: Rebels collection from Hasbro. That version was pretty similar to the original, but this new one is most definitely not.
The all-new Imperial Troop Transport is patterned after the one seen in The Mandalorian on Disney+. And as you can see, it's got detailing in spades, as well as multiple features that the original didn't.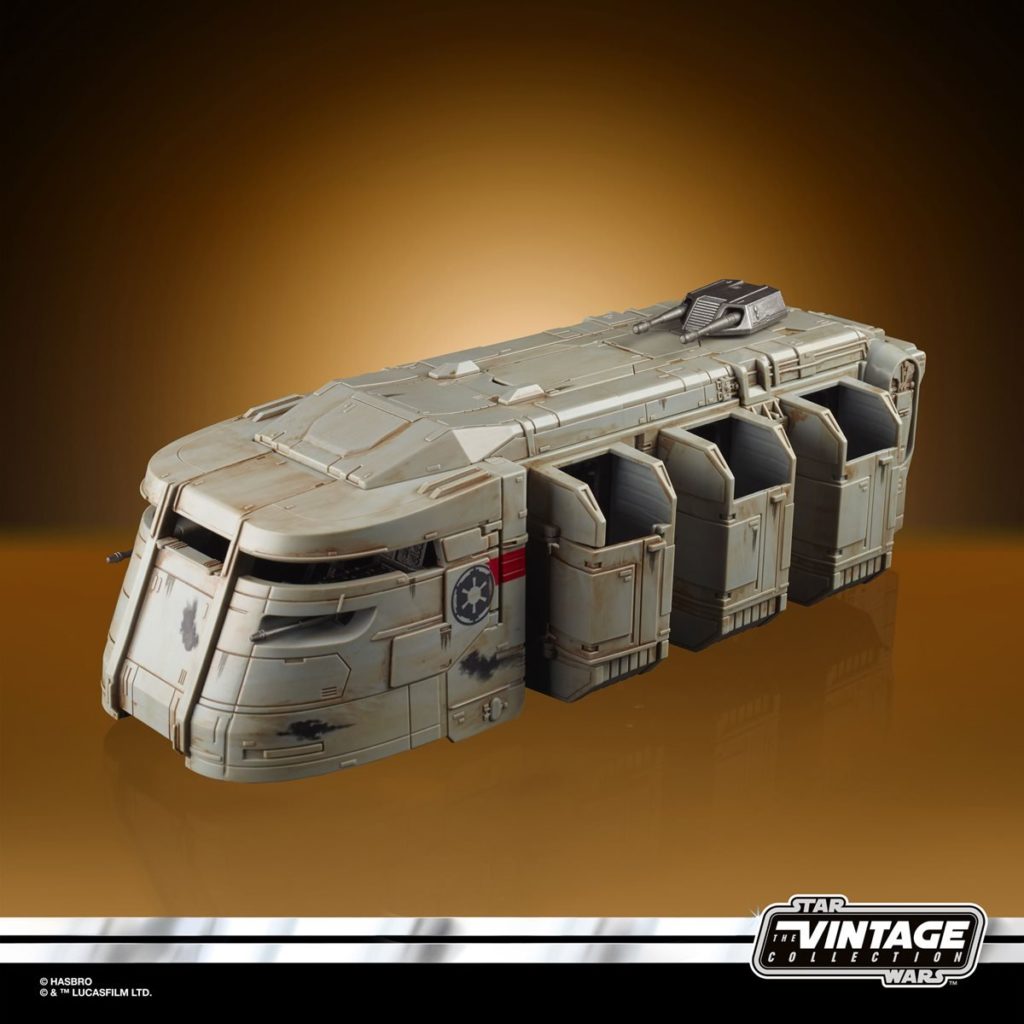 Trooper ports open and close, the cockpit can be loaded with two figures, the back bay door folds down, and the roof even pops off for maximum display options. If you're a Star Wars fan, it's tough to not think this thing is awesome.
All that detailing and sculpting does come at a cost of course. This is no discount item after all. What is a little surprising though, is that it's not as expensive as the Imperial tank was at launch. For that matter, I'm pretty sure it's cheaper than the TVC TIE Fighter was originally too.
Our friends at Entertainment Earth currently have it listed for $69.99 USD. They also have it listed as "in stock" right now, and leaving the warehouse in 1-2 days. I'm going to assume that's a misprint, as the Troop Transport is scheduled for a March 2020 release.
Oh, and if you do order through them, BG will make a small commission on the sale.