Dark Horse's exploration of all things Cyberpunk will be getting a "deluxe" edition. For those looking for maximum Cyberpunk, it's worth a peek.
Collector book
Well, if you're looking for something to expand your Cyberpunk 2077 experience, I think you've found it. Though the game's not close to being out yet (it hits next year), there's already a rabid fanbase looking to hear, see, and read everything they can about it.
If that's you, then you might want to set your sights on the new art book from Dark Horse. Specifically, the deluxe edition of it.
This thing is seriously loaded.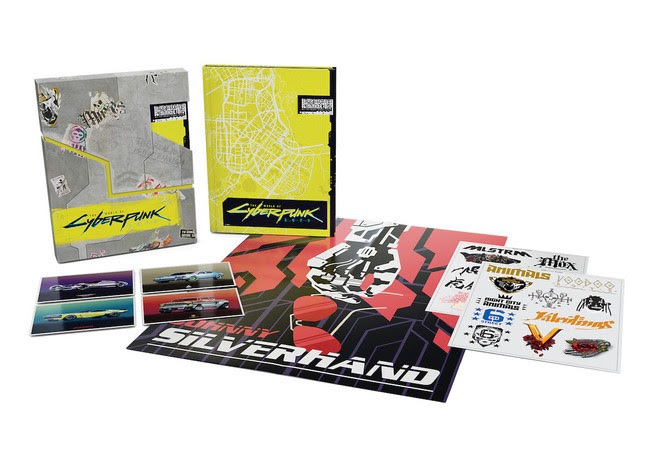 Step into a dark future where violence, oppression, and cyberware implants aren't just common—they're necessary tools to get ahead. Explore the various districts, gangs, and history of Night City. Learn all there is to know about the technology of tomorrow and research the cybernetics, weapons, and vehicles of Cyberpunk 2077. 


The World of Cyberpunk 2077 Deluxe Edition features a gorgeous exclusive cover and slipcase. In this deluxe edition, fans will also find a few items to help them feel more at home among the gangers, corpos, outcasts, and cyberpunks in Night City! Readers can show their alignment with any of Night City's varied, colorful gangs with a set of temporary tattoos. Honor the gone-but-not-forgotten superstar, Johnny Silverhand, with an exclusive poster. Finally, the deluxe edition also includes four postcards that each showcase a vehicle from one of Night City's diverse and unique lifestyles. 

Dark Horse
Pretty fully-featured right there, and… wait… did that press release just say "gone-but-not-forgotten superstar, Johnny Silverhand"? Yes it did. So is Keanu Reeves' character dead in the game? Or might he have faked his own end for some unknown reason? Some interesting questions raised there.
As for the book though, yeah it's packed with content. And if you're looking forward to Cyberpunk 2077 when it drops on consoles and the PC next spring, you might want to add this tome to your shopping list too.
It lands on bookstore shelves on April 22nd, 2020. Just be aware, all that cool stuff doesn't come cheap. The deluxe edition of The World of Cyberpunk 2077 will run you a cool $99.99 USD.