TCL releases an impressive pair of headphones. Lightweight with great sound and coming in at a low price, they're very much worth checking out.
Rolling
You might be unaware of TCL as a company. That's forgivable, since they haven't been all that active in the US market for that long. A Chinese company since the early 80s, they're actually just starting to break out, and in a notable way.
Several of TCL's products have gotten good word of mouth, and they've apparently established a relationship with Activision. They've somehow become the "official TV of Call of Duty", which seems like it's kind of a big deal.
As for their headphones, they don't tout a 'pro gaming' link. But if the MTRO's are anything to go by, they might soon.
Ease of setup
As with most pieces of bluetooth tech, the MTRO headphones connect to your device without issue. There isn't much to offer other than that as goes setup for these.
Just link them to your phone or your iPad or your computer (or whatever), and you're good to go. If you have bluetooth active, and you turn on your MTROs, they'll connect without further fuss.
Now, they don't have that magical Apple tech built-in that allows them to tell if you take them off or put them on. But honestly, you should have expected that since nothing other than the AirPods does that anyway.
Still, that's just about all they don't have.
Utility
There's a decent amount happening with the MTROs. Yes, they can play your music, and with style thanks to their 32mm speaker drivers, but they also can handle calls if you're using them with your phone. A simple press of a button can pick up a call or dismiss it.
Speaking of, a complete control suite is built-into the unit itself. Volume up and down are included in that, as well as the call button and a charging port.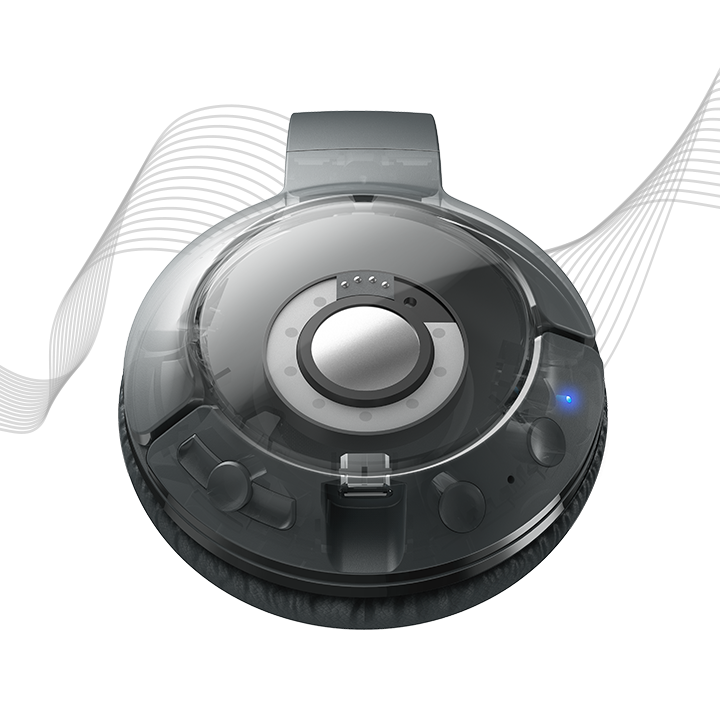 TCL says that the MTROs can actually supply up to 18 hours of music on a single charge, which is impressive. You'll probably find them comfortable to wear for that long a period too, since they're made with long sessions in mind.
These phones sport two nice, soft leather ear cups. But on top of that, they're also shockingly lightweight. I've never used a pair of wireless phones that have such a slight amount of heft, and it's really something special.
I have no doubt that those who'd want to don the MTROs for hours would be able to do so.
Proficiency
Since these are wireless headphones, you can listen to your tunes or in-game audio without cables. That means you can leave your phone on your desktop and move about without a fuss. It's the main function of the MTROs, and thankfully it's actually got some serious punch.
The sound quality is excellent, better than I was expecting and superior to other wireless 'phones I've used recently. The MTROs are basically fully featured, phenomenal sounding, over the ear headphones… just wireless.
If you're used to using something like the stock Apple buds, I think you're going to be very happy with what the MTROs can do. Even the bass is great, which is something that could easily have been lacking. Lord knows it is in many other headphones.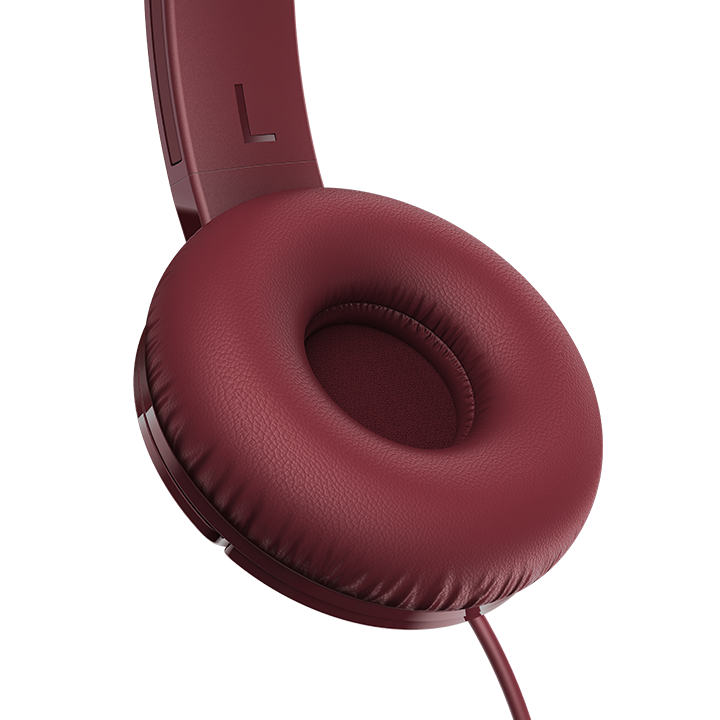 Overall
The MTRO headphones from TCL have quickly become favorites of mine. I've reviewed a number of phones here at BG, but these have a leg up on most.
If you're looking for a wireless, over the ear headphone that actually sounds great, these should fit the bill.
A sample was provided to Brutal Gamer for this review
MTRO headphones
Release date: Available now
Manufacturer: TCL
MSRP: $39.99 USD
Ease of setup - 95%
Utility - 97%
Proficiency - 97%
Flatly - if you're looking for headphones that are wireless, but still sound fantastic, you need to have a look at the MTROs. These lightweight headphones hit all the right marks, and are shockingly comfortable to boot.