If you're looking for some good looking gear to don to show your support for Crash Nitro Kart, Numskull's latest should fit the bill nicely.
Wearable karting chaos
We've taken a few looks at the cool stuff that Numskull has been up to lately. These new t-shirts certainly are right in line with what's come previously. Actually, they're kind of surprising, since the quality on display is above and beyond what I expected.
Quality
I am legitimately shocked by the quality on display with these tees. Numskull already had a god name with us, thanks to the Mortal Kombat gear we covered, but these are something else.
Both tees that we were sent have a nice heavy weight to them, particularly the gray one. They're not flimsy or thin at all. That's not to say that they'll keep you warm in the cold, but they hang really well. They don't tend to move around much or drape funny while wearing them.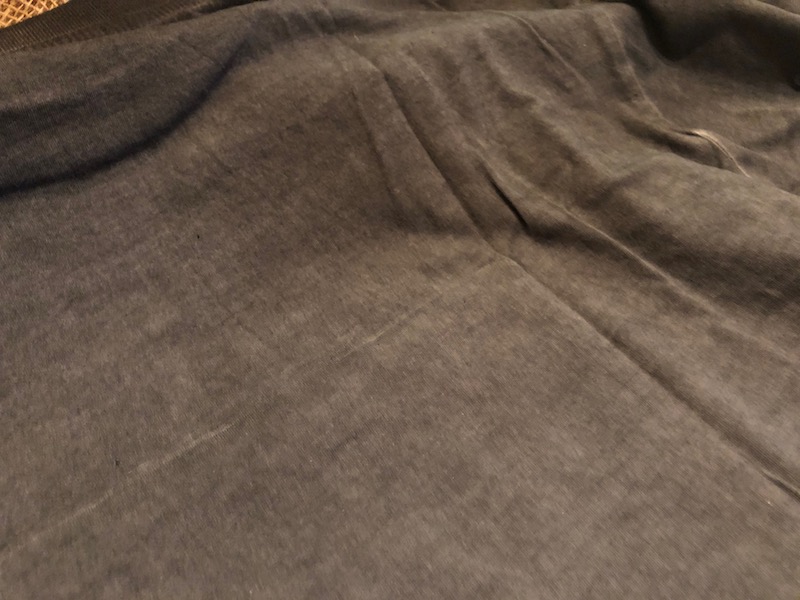 The printing is nice and bold too, especially the white shirt with Neo Cortex on the front. I did find that the weathered look to the grey shirt was a little funny in sections however.
There is a strange void of color in some parts of the shirt, where folds and creases are. She of this is seemingly intentional, like at the attach points for the arms. But as you can see in the image, there's also a faint white line up back of the tee.
Yeah, that might be nitpicking a little, but it is there. And it's kind go glaring against what's an otherwise outstanding piece of clothing.
Aesthetic
I've already mentioned the imagery on these bad boys, but it's worth getting into more.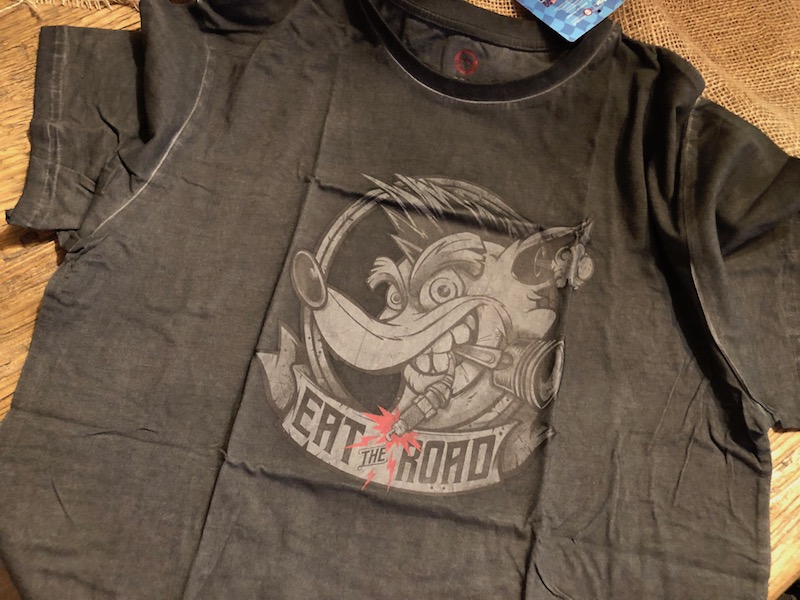 The grey shirt, "Eat the Road", is probably my favorite of the two. It has a fantastically nasty-looking Crash image on the front, chewing on some kart parts. They lighter gray against the dark shirt is pretty neat, and it has a "garage" feel to it for some reason. Cool stuff.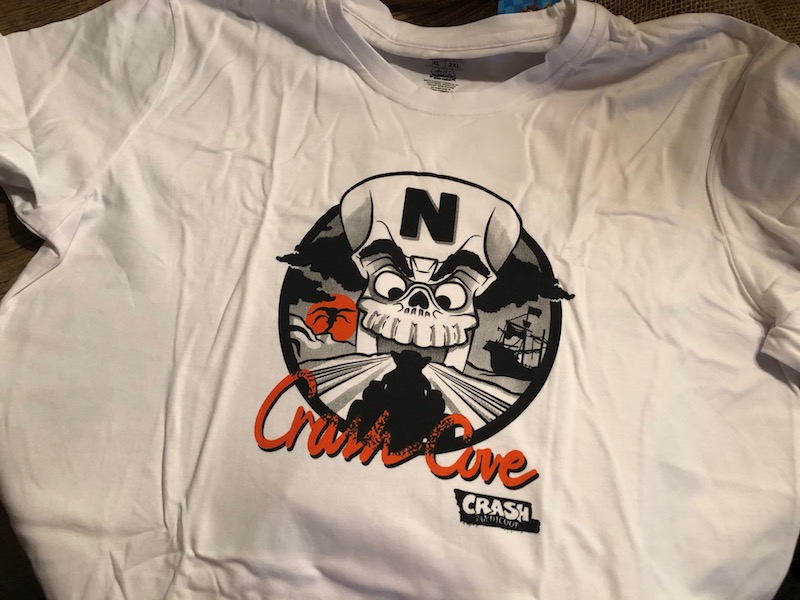 As for Neo Cortex' shirt, it's no slouch either. An obvious play on Mad Max' latest film Fury Road, the Crash Cove shirt has Cortex wearing Immortan Joe's face mask, looming large over Crash's silhouette.
Particularly cool with this one is the orange script and setting sun. Plus the otherwise black and white palette is hard to knock. Overall though, both of these tees are fantastic in terms of looks.
Proficiency
This might seem like a strange category to put into a review about t-shirts. There is a reason it's here though. Namely, that Numskull is a UK-based company. Yes, they means something, especially since we have a mainly US-based audience.
When you're sizing one of Numskull's pieces of apparel, you might want to keep in mind that said sizing is a little off from what you might expect. Well, it is depending on where you live.
Sizes in the UK actually run one size smaller in the States. So a UK Extra Large is a Large in the US, a 2XL in the UK is an XL in the US. Basically, size your purchase accordingly and you'll probably be fine.
It's worth noting though, that some larger sizes are not available in the line.
Official Crash Team Racing Nitro-Fueled Eat the Road T-Shirt
Crash Team Racing Nitro-Fueled Crash Cove T-Shirt
Release date: June 2019
Manufacturer: Numskull
MSRP: Eat the Road – $14.99 USD Crash Cove $12.99 USD
Quality - 90%
Aesthetic - 97%
Proficiency - 85%
Numskull surprises with these high quality tees. The nicely weighted fabric is just the start, as both have cool designs that pop and should make any Crash fan smile. Some small issues aside, these are top notch.