Nintendo celebrates last week's Doom releases in this edition of the Download, though there are a few other gems as well.
Classic shooting action
Okay, so this week's Nintendo Download is a little anti-climactic. Bethesda released all three of the classic Doom games last week after all, so there isn't much to get excited about here.
Nintendo is promoting Pandemic as the headlining game though, so it seems like they know that. As it is, it sounds pretty cool and kind of frightening. Pandemic tasks gamers with defeating pathogens from ravaging the world.
Other than the above, there's a selection of indie stuff that you probably won't recognize. Oh, and Doom. Did I mention that?
Nintendo eShop on Nintendo Switch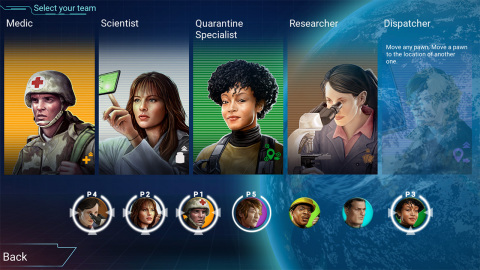 Pandemic – Humanity is on the brink of extinction. As members of an elite disease-control team, you're the only thing standing in the way of the four deadly diseases spreading across the world. You must travel the globe protecting cities, containing infections from spreading and discovering the cure for each disease. The fate of humanity is in your hands!
DOOM (1993) – Experience the classic demon-blasting fun that popularized the genre at home or on the go. Celebrate DOOM's 25thanniversary with the re-release of the original DOOM (1993) game. DOOMintroduced millions of gamers to the fast-paced, white-knuckle, demon-slaying action the franchise is known for.
DOOM II (Classic) – Battle the demon hordes anytime, anywhere on the Nintendo Switch system. Celebrate DOOM's 25th anniversary with the re-release of the DOOM II game. This beloved sequel to the groundbreaking DOOM (1993) game gave players the brutal Super Shotgun to bear against deadlier demons and the infamous boss, the Icon of Sin.
DOOM 3 – Celebrate DOOM's 25th anniversary with the release of the DOOM 3 game, available for the first time on a Nintendo system. In this critically acclaimed action-horror re-telling of the original DOOMgame, players must battle their way through a demon-infested facility before entering the abyss to battle Hell's mightiest warrior – and put an end to the invasion.
Nintendo eShop sales:
Nintendo eShop on Nintendo Switch, Nintendo 3DS and Wii U
Also new this week in Nintendo eShop on Nintendo Switch: