The Saints Row series finally comes to the Nintendo Switch this week with one of the most popular games in the series – Saints Row: The Third.
Third time, first time
The 3rd game in the long running Saints Row series might be the best-loved out of the 4. It lacked the (completely) over the top, sci-fi shenanigans of IV, while offering a well crafted take on the open-world genre. And of course, it still had plenty of the series' staple humor attached.
Now it's available on the Switch, and in Full Package format. That means that pretty much everything that was released for SR3 is included. Minus a few things that the developer actually left out due to balance concerns, this is indeed the "complete" version of the game.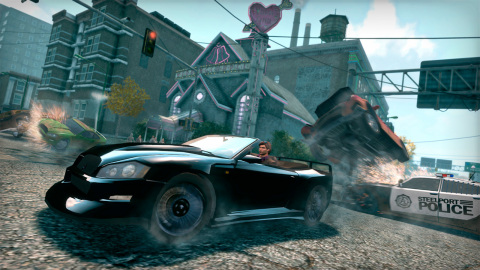 If it's not your bag though, not to worry. There might be something else in Nintendo's slate of releases this week to grab your attention. Sniper Elite v2 Remastered, Redout, Lovecraft's Untold Stories and more are all coming up.
Nintendo eShop on Nintendo Switch
SAINTS ROW: THE THIRD – THE FULL PACKAGE – Put the wildest chapter of the Saints Row saga in the palms of your hands for the first time on Nintendo Switch. You bring the fight to Steelport, a sordid city of sin, drowning in sex, drugs and (a lot of) guns. This is your City. These are your rules. This is the definitive release of Saints Row: The Third, playable on a Nintendo system for the first time ever with new features for Nintendo Switch. The Saints Row: The Third – The Full Package game is available May 10. 
Nintendo eShop sales:
Nintendo eShop on Nintendo Switch, Nintendo 3DS and Wii U
Activities:
My Nintendo Splatoon 2 Relationship Chart – The Squid Research Lab has compiled a pretty-easy-to-understand (sort of?) printable Splatoon 2 Relationship Chart. Redeem your My Nintendo points* and download this high-resolution PDF file to reacquaint yourself with friendly faces and find out how they are all connected.
My Nintendo May Rewards: My Nintendo is supporting Nintendo fans with a BOXBOY! + BOXGIRL! wallpaper and discount coupons for up to 30% off fun games. Redeem your My Nintendo points to receive rewards including a discount on intense games like Metroid: Samus Returns, Kid Icarus: Uprising and Xenoblade Chronicles 3D for the Nintendo 3DS family of systems**. To learn more, visit my.nintendo.com/news
Also new this week in Nintendo eShop on Nintendo Switch: