Disobedient Sheep is a simple party game for up to 4 players that you can play with two controllers. Or two players with one controller. The aim of the game is to keep your sheep alive while the entire stock of the Acme Corporation falls in the field.
Now to the important detail, you play as the sheepdog. As the good pooch you'll have to run around, herding the sheep to safety. In cases of immediate danger you can bark to make the sheep move quicker. You can even charge up your bark and release a howl for the moon if they're still not moving quick enough.
The controls are very simple for this game. So much so that you can share a controller. Each thumb stick controls a pup and if I remember correctly each trigger was bark. Easy to pick up for everybody. This is one that will keep everyone entertained if you've got a few people over.
Game Modes
Disobedient Sheep can be played co-op or versus. Co-op is a little more relaxed than versus. You can either do time trial to beat your high score or see how long you can last in endless mode.
Versus is where things get a little more intense. In pairs you'll face off against each other to look after your flock but at the same time force the other teams into danger. I only played co-op but I can see this game mode getting very loud when you repeatedly force each others sheep under anvils.
Also on offer is king of the hill which I'm sure we're all familiar with. But just in case, this is where you'll compete with each other over territory.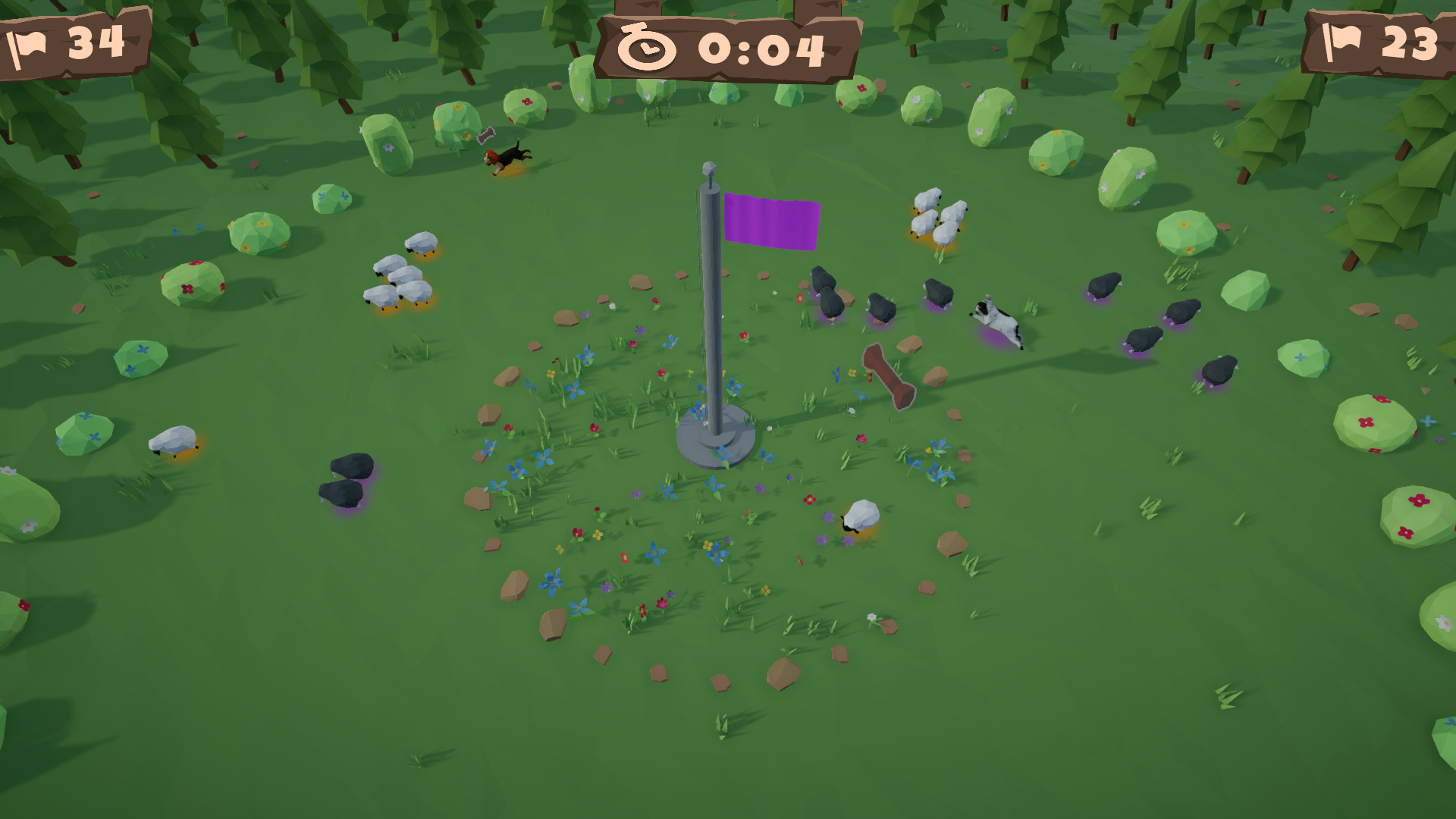 I played with one other person and that alone was good fun. I can definitely see this as a nice easy game to boot up when people are over and don't want anything too frantic. But just frantic enough.
You can check out the Steam store page here.