Pokemon: Let's Go gets a pair of demos this week, along with the launch of Trials Rising and The LEGO Movie 2.
Let's go!
It's a bit of a deceptive week for Nintendo fans as far as new games. There really isn't much, but there are some bigger names regardless. I think that actually might give this new Nintendo Download an air that it really doesn't have.
Can you count the Pokemon demos as 'new games'? I honestly don't know, but they're here nonetheless. So if you've been dying to try out Let's Go Pikachu or Let's Go Evee, now's your chance to do that for free.
After that, there's Trials Rising. Not that Trials isn't popular, but it's kind of niche-y. And I don't know what kind of audience is left for LEGO games either, but the is here. This one playing off of the sequel hitting movie screens.
See what I mean?
Nintendo eShop on Nintendo Switch
Pokémon: Let's Go, Pikachu! / Pokémon: Let's Go, Eevee! – Demo Version – The demo version of the Pokémon: Let's Go, Pikachu! and Pokémon: Let's Go, Eevee! games is available now in Nintendo eShop. Have you visited the vibrant Kanto region on your Nintendo Switch system yet? Then play the free demo version and come see what the excitement is all about! (Note: The content of the demo version differs from the full versions of these games.)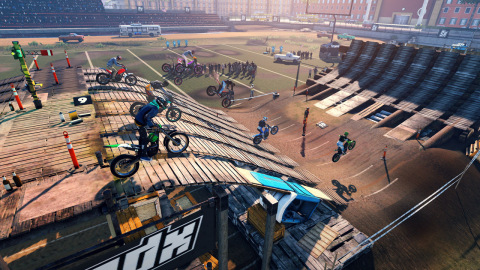 Trials Rising Standard Edition – Explore over-the-top action and physics-bending motorcycle racing in the latest entry in the Trials franchise. With more than 125 new tracks, the Trials RisingStandard Edition game is easy to pick up and play, yet challenging to master. Test your friendships with the new Tandem mode that allows two players to control one bike, or create and share unique levels in Track Central with more than 8,000 items available. Trials Rising Standard Edition is available Feb. 26.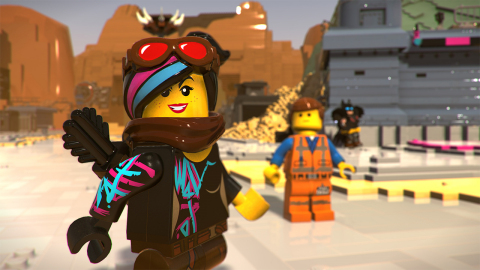 The LEGO Movie 2 Videogame – The alien monster invaders have left Bricksburg in ruins and taken Emmet's friends. It is now up to Emmet and a host of heroic characters to go beyond their world and save their friends from the strange inhabitants of the Systar System. Journey into outer space, discover new worlds and test your Master Building skills. The LEGO Movie 2 Videogame is available Feb. 26.
Nintendo eShop on Nintendo 3DS
Kirby's Extra Epic Yarn– Demo Version – One ticked-off sorcerer just banished Kirby, warping the poor puffball to a yarn world in need of saving. The twist? Having a yarn body is epic! Kirby can transform into knitted wonders like tanks and flying saucers. Plus, his new ravel abilities mimic his classic copy abilities, adding something new to every stage of this action-adventure game! Full game available March 8.
Nintendo eShop sales:
Nintendo eShop on Nintendo Switch, Nintendo 3DS and Wii U
Also new this week: