The Switch's virtual NES is about to get a pair of new games added, and one's a true classic. Super Mario Bros 2 and Kirby's Adventure are on the way.
Classics
You can still say quite a bit about the lack of a true virtual console system on the Switch. While that's true though, you'd also have to admit that Nintendo has been doing a pretty good job with the effective replacement.
Coming along with the subscription online service as a "free" incentive to buy in, the NES has been building its library month by month. At this point, there are a significant amount of games that players can dig into, and that's a roster that's about to get even better.
Both Super Mario Bros 2 and Kirby's Adventure are scheduled to hit the service, on February 13th.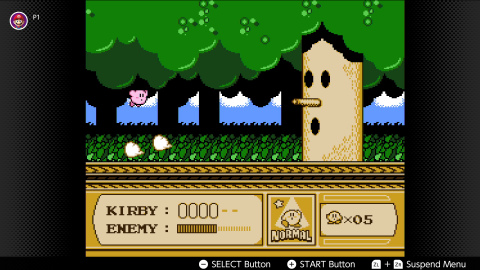 Kirby's Adventure – Using 20 unique tricks and Kirby's ability to steal enemies' powers by swallowing them, you'll have to make your way through a horrific land filled with all kinds of nightmares. Recover the broken pieces of the Star Rod, and everyone in Dream Land will sleep peacefully once again. If you fail, the citizens of Dream Land will be subjected to a lifetime of terrible nightmares.
Super Mario Bros. 2 – Mario, Luigi, Princess Toadstool and Toad embark on a quest together to save the day against the villainous Wart. Pick up items and throw them at your adversaries to clear levels in seven fantastical worlds. Even enemies can be picked up and tossed across the screen. This unique installment in the Super Mario Bros. series will keep you coming back for more.