Despite some naysayers, Warner Bros' Aquaman movie is a hit. now you can take home a piece of Atlantis with Factory Entertainment's high-end collectible.
King of the Seven Seas
Actor Jason Momoa's portrayal of DC super hero Aquaman is definitely a few degrees different than his comics persona. Momoa's Arthur might grow into that more reserved version of the Kind of Atlantis eventually, but right now he's all action, and more than a little fun-loving.
The change, while not keeping with the books, seems to be a hit with audiences too. Aquaman has torn up the international box office and currently sits at the top of the US as well. Much like Wonder Woman, Warner Bros just might have a hit franchise on its hands. So of course there's going to be some cool merchandise to go along with it.
Right at the top of that list is Factory Entertainment's trident. Not a toy, but a replica, this is one serious piece of Aqua-memorabilia.
The "hero" Trident
Copied directly from the original prop with exacting attention to detail, this stunning 72-inch heavy duty replica is moulded out of solid metal and features Atlantean script on the shaft as seen in the film. Each replica comes in 3 sections which are easily assembled via an integrated threaded mechanism into a whole that is optimally sized for display in any high-end replica collection.

Each replica includes a display plaque and a certificate of authenticity. 

Limited edition size to be determined

Factory Entertainment press release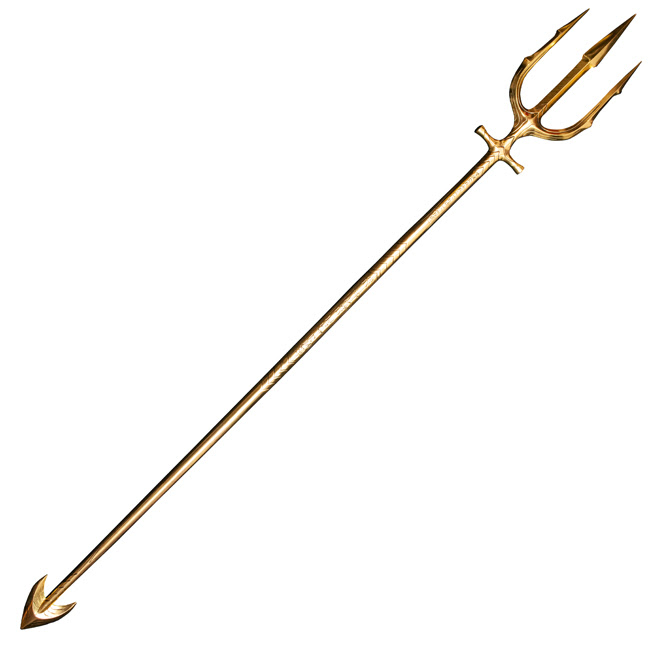 As you can see, there's no edition size just yet. So we're not sure how many or few of these will be made.
It has just gone into the pre-order period though, so that info is probably going to be fast approaching. Set for a Spring 2019 release, the Aquaman trident will run you $399.99 USD.