Who you gonna call? The Gears of course, as IDW is prepping a new comic that plays off the Xbox-exclusive series, called Gears of War: Hivebusters.
Busting makes me feel good
Hot on the heels of the Rise of RAAM miniseries, comes a second Gears title from publisher IDW. The new book won't be a retelling of what's come before however. Instead Hivebusters will feature a story that takes place in the new Gears era.
And that means some even deadlier enemies than the Locust…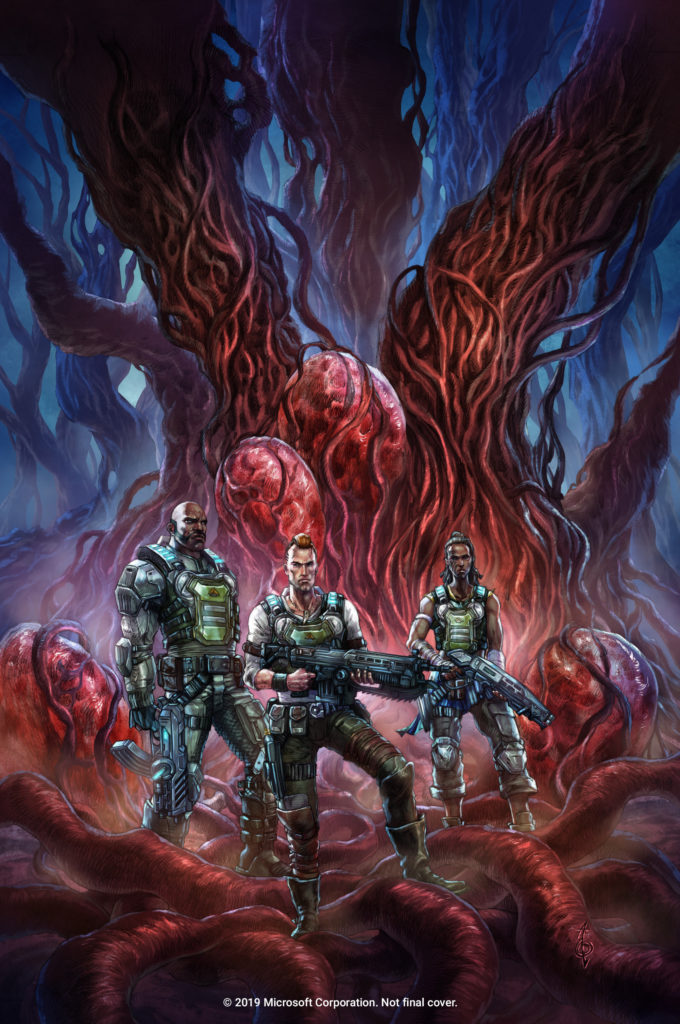 Written by returning Rise of RAAM author Kurtis Wiebe and featuring the artwork of Alan Quah (Dark Souls, Quake Champions), Hivebusters introduces a fearless new squad, racing headlong into a conflict like none you've ever seen! After successfully busting a Swarm hive on the remote island of Pahanu, this suicide squad will face their most dangerous mission yet — going after the Swarm that decimated the home settlement of one of their own!
 
"I'm really happy to be back on this new arc for Gears of War," says Kurtis Wiebe. "We're taking the story back to the human side with three new characters that I've played a major role in developing. Even with all the blood and violence, I'm weaving a heartfelt story around our three main heroes: Mac, Lahni, and Keegan. I can't wait for it to hit stores in 2019!"

IDW press release
This is great to see for a few reasons. The next Gears of War video game is still a ways off after all. So it's great to see IDW continuing the tale in comics.
Also, I feel like tie-in comics in general are not something that you see that much of anymore. Personally, I think they're a great way to keep interest in a franchise between games or movies. Not that Gears really has to worry about that. It's right there with Halo as the premier IP on the Xbox.
Hivebusters isn't too far off, so if you're pumped for some more Gears action, you're in luck. This first of five issues will arrive on stands this March.