We've seen Leon already. Now you can get a first look at Claire, as she appears in the upcoming remake of Resident Evil 2, due out this winter.
The terror is real
I'd have liked to have seen some video be made available, but these screens do look pretty great. Right from the floor at the Gamescom show, they give us our first look at classic RE hero Claire Redfield, as she appears in the new remake.
Claire of course, blows into Raccoon City right in the middle of the original outbreak, as it spills out of the original game's mansion. She's on the hunt for her brother Chris, who's gone missing after the original. It's there that she finds refuge in the police station, where she runs into Sherry Birkin. And of course, we all know where that ended up.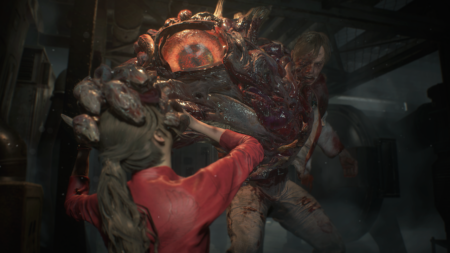 The remake of Resident Evil 2 is almost a completely new game, with redone encounters, areas, and lots more. Quite frankly, it looks like a frontrunner for one of the best games of 2019. And that's saying a lot considering that it's a remake. Watch for it on consoles and the PC early next year.
Oh and Capcom, if you're reading, how 'bout RE3 and Code: Veronica next?