New screens and a launch date for the fifth entry in Capcom's Devil May Cry series were announced at Gamescom yesterday. The game will hit this March.
Even a devil may cry
The demonic forces of hell have returned to the world of Devil May Cry. And it looks like a crummy old "demon tree" has taken root in Red Grave City. Things aren't so great, honestly. That's where Nero comes in, as Dante's bro arrives in town with Nico in tow, ready to take the fight to the damned.
Nico has a way with tech apparently, and that's going to come in handy. Nero wears a mechanical arm in this new game. According to Capcom, he'll need Nico throughout the adventure, to upgrade and create new ones. The first one that he'll get to use is called the Overture Devil Breaker.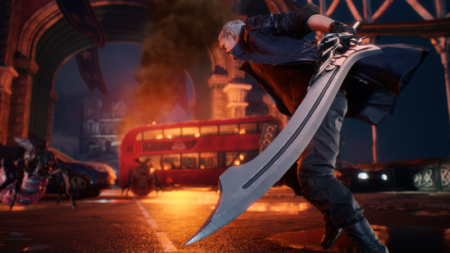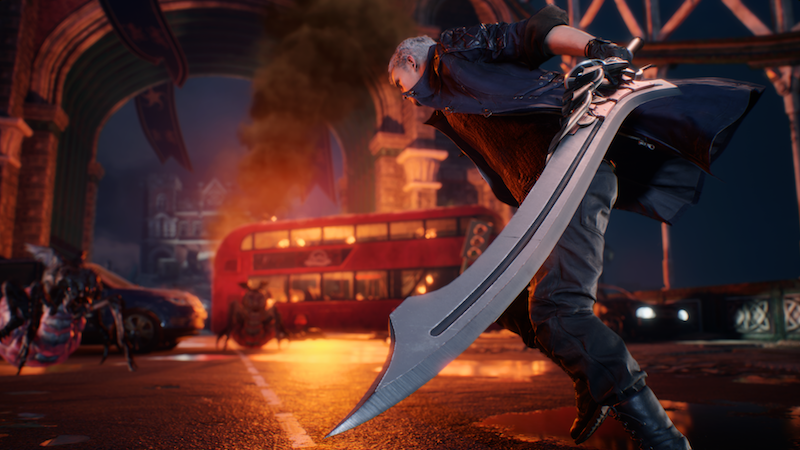 The first arm Nico makes for Nero, the Overture Devil Breaker, looks plain in style allowing Nero to wear it inconspicuously throughout the city, but the hidden electric generator inside is enough to shock any demons that come too close. Adding a bit more versatility, the Gerbera Devil Breaker generates an intense heat that can be shot out as a highly powerful shockwave which can be used as a direct attack, reflect enemy projectiles, or even to propel Nero through the air and augment his evasion capabilities.
Unlike Nero, Dante doesn't use cybernetics, but he does have that neat bike. It's unclear just how much of the game you'll spend playing as Nero, and how much as Dante. From the press release, it does seem as though it'll be Nero for the majority of the campaign though.
Aside from the gameplay news, Devil May Cry V also has a release date. You an expect to see it hit the Xbox One, PS4, and PC on March 8th, 2019.